Minerallac Traditional® 648RS Bridle Ring With Plastic Saddle, 2 in Dia Ring, Steel, Zinc Plated
Electrical Hangers
Minerallac Traditional®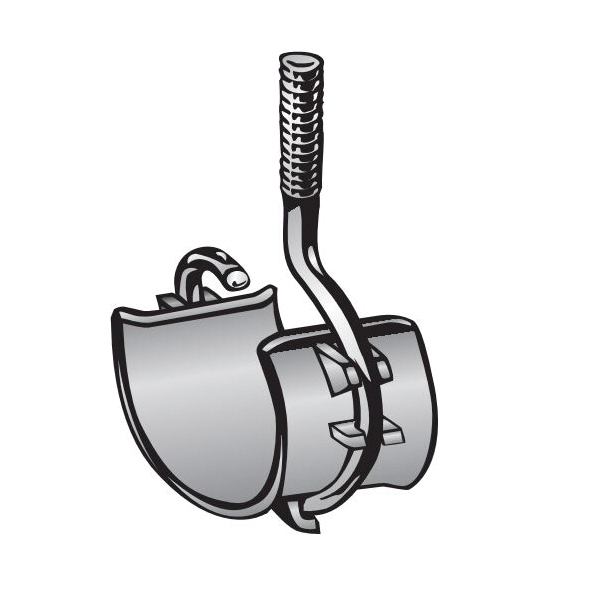 Minerallac Company provides a wide variety of products to fasten conduit, cable, electrical boxes and threaded rod to beams, flange, studs, T-bar and wire. Born out of a need to solve overheating problems with late-1800s electrical transformers, Minerallac has been inventing, stocking and distributing electrical hardware for more than a century. From one hole straps to spring steel assemblies, come to Minerallac for a complete line of electrical hardware today.
For use to support low speed cable
The cable bridle ring's design allows for cables to be added or removed at any time due to the "corkscrew" ring which allows access space for adding or removing cables and at the same time providing 360 deg capturing of the cable or bunch of cables
Silver color
Wire formed construction
To support low speed cable
Cost effective alternative to cable tray
Wide surface saddle provides support without stress for category 5 and 6, fiber optic and other sensitive voice/datacom cables
Saddle molded onto 4 in bridle ring
Saddle provides wide base for cable
Comes with an included saddle piece.