Maestro® Wireless® MRF2-6ANS-IV MRF2-6ANS Wireless Electronic Switch With RF Receiver, 120 VAC, 3/6 A, 1 Pole, Ivory
Push Button Switch
552049
MFG #: MRF2-6ANS-IV
Maestro® Wireless®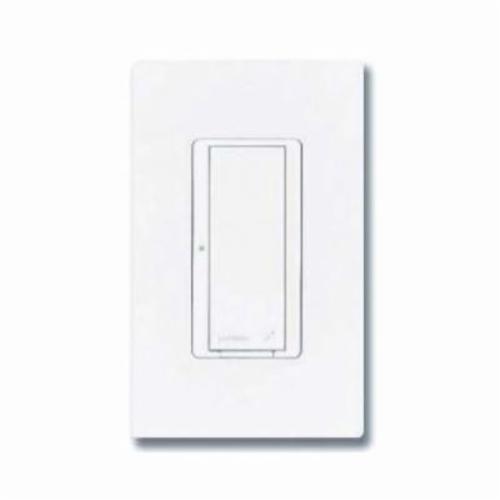 The Maestro Wireless solution incorporates Maestro Wireless load controls, wireless sensors, and wireless remote controls, which provide a system that delivers energy savings, convenience, and ease of installation.
Maestro® wireless solution provides dimming/ switching of multiple load types, occupancy/vacancy sensing, daylight harvesting, and high-end trim
Lutron® patented clear connect RF technology works through walls and floors
Incorporates advanced features such as fade ON/fade OFF, high-end trim and rapid full on
Controls include Front Accessible Service Switch (FASS) for safe lamp replacement
Two-wire dimmers and switches available for retrofit applications
Power failure memory if power is interrupted, the control will return to its previously set level prior to interruption
Fan control
1/10 HP motor
All lighting loads, motor loads
6 A lighting/3 A Fan
Rated for 6 A incandescent/halogen, magnetic low-voltage, electronic low-voltage, LED/CFL, or fluorescent loads, or 3 A (1/10 HP) general purpose fans and motor loads. Tap switch on/off. For multi-location switching, use one Maestro Wireless switch with companion switches or Pico wireless remotes.