SolaHD 63-13-070-6 MCR Portable Power Conditioner, 120 VAC Input, 120 VAC Output, 1 Phase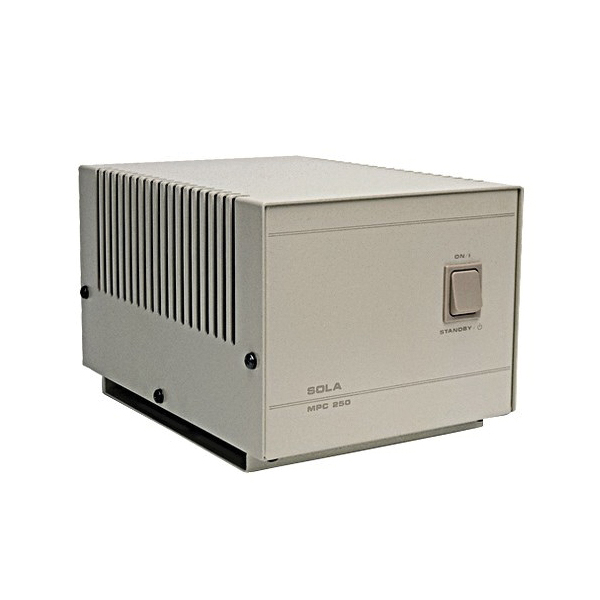 The MCR provides excellent noise filtering and surge protection to protect connected equipment from damage, degradation or misoperation. Combined with the excellent voltage regulation inherent to SolaHD's ferroresonant design, they can increase the actual Mean Time Between Failure (MTBF) of protected equipment. These units are a perfect choice where dirty power caused by impulses, swell, sags, brownouts and waveform distortion can lead to costly downtime because of damaged equipment.
Best choice when 80% or more of the load components are electromagnetic
High Quality Silicon Steel Core, Meets or exceeds electrical requirements of NEMA, ANSI, NMTBA and JIC.
+/-3% output voltage regulation
Noise attenuation of - 120 dB for common mode and - 60 dB for transverse mode
Surge protection tested to ANSI/IEEE C62.41 Class A and B waveform (<10 V let through typical)
Harmonic filtering
Galvanic isolation provides exceptional circuit protection
Point-of-use protection (cord and plug connected) - Easy and flexible installation
25 year typical MTBF
No maintenance required
5.75 in W x 6.63 in D Mounting size, 0.44 x 0.69 in slot size
120 dB common mode/60 dB transverse mode noise attenuation