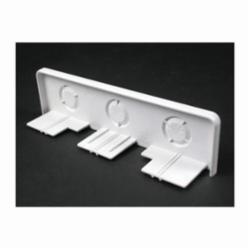 Wiremold products work together seamlessly to save installation time, while providing enhanced flexibility and productivity in environments ranging from residential dwellings and educational institutions to meeting rooms and healthcare facilities.
Commercial, Office, Residential
Three channel raceway with breakaway dividers. Devices can be mounted in-line, offset or combined. Full series of face plates are available for power,data, voice, and video applications. Compatible with A/V devices by using 5507 SeriesFaceplates. Available prewired.
600 V voltage rating
Multiple channel capacity
Three channel raceway with breakaway dividers
Devices can be mounted in-line, offset or combined
Full series of face plates are available for power, data, voice, and video applications
Compatible with A/V devices by using 5507 Series Faceplates
Available prewired
For feeding raceway from larger conduits
Has concentric 3/4 in, 1 in, 1-1/2 in, and 2 in trade size KOs on end and back
Device (inline, offset) mounting