Maestro® MA-600-IV MA-600 Multi-Location Digital Fade Dimmer Switch, 120 VAC, 1 Pole, On/Off Mode, Ivory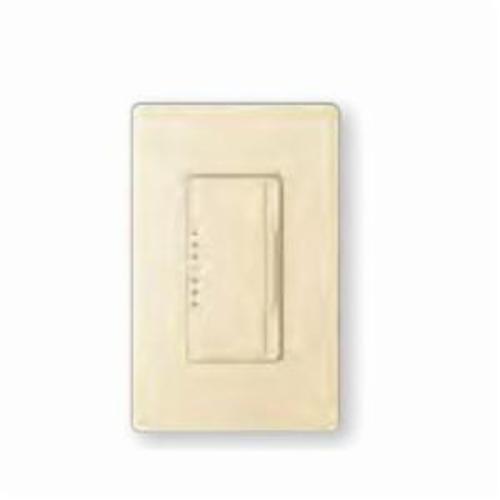 The Maestro dimmer provides an easy-to-operate tap switch that turns lights on/off to your favorite light level. Use the rocker dimmer to adjust lights manually. The delayed fade-to-off feature gives you 10-60 seconds to leave the room. Combine with Maestro companion dimmers to control a single light from up to 10 locations.
For residential and indoor applications
True multi location dimming from every location
Tap on to favorite level, tap off, tap twice for full on
Touch rocker to adjust light level
LEDs indicate light level and glow softly in the dark as a locator light
Delayed off provides light as you exit the room
Line frequency compensation maintains stable light levels, despite power line frequency and voltage variations
Programming allows customized functions
Mechanical air-gap to disconnect load power
100 percent factory tested
Coordinating Claro®, Satin Colors® and stainless steel wallplates only available separately
Gloss finish
Maestro® offers a full range of designer light controls, fan controls, sensors and timers that allow you to adjust your lights and fans from anywhere in the room and even outside your home
Dimmers offer customizable delayed fade-to-off, which lets you leave a room before the lights go out
LEDs glow softly in the dark for easy dimmer location and to show preset light level when lights are off
Multi-location dimming compatible with 3 way wiring for easy installation and retrofit
Add companion dimmers to dim from up to 10 locations
Power failure memory
Superior suppression of interference with radio and TV
Controls 600 W incandescent or halogen loads. Provides true dimming from each location (with companion dimmers).