Carlon® VC9982 All-Weather Quick Set Conduit Cement, 32 oz Can, Liquid, Clear, 0.94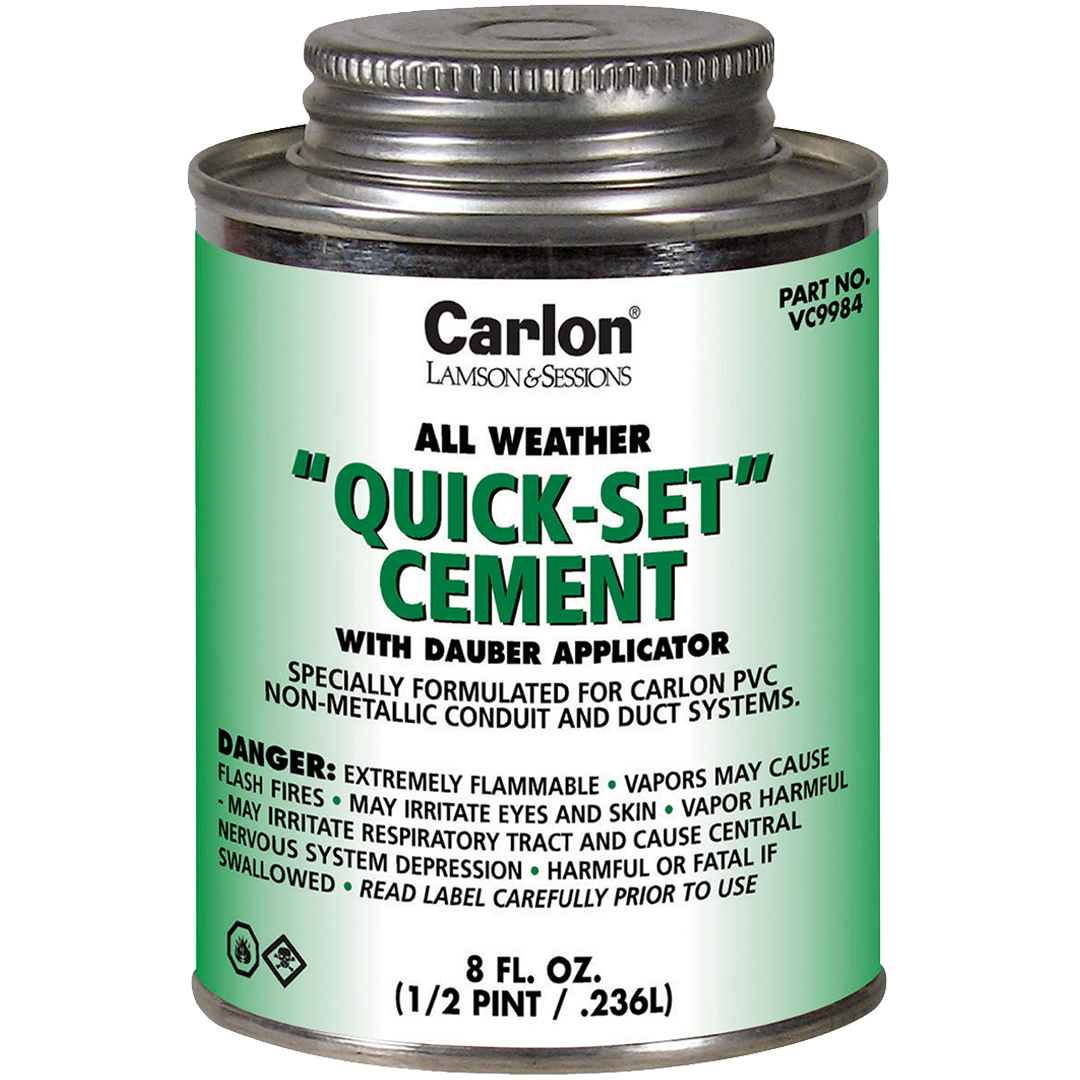 Carlon products set the standard for non-metallic indoor and outdoor boxes, conduit bodies and fittings enclosures and more. These premium products continue to supply the industry with innovative ideas, easier upgrades and a long, service-free product life.
Recommended for all grades and types of Carlon PVC conduit, duct, wire way and fittings, except Flex-Plus Blue ENT (electrical non-metallic tubing).
Equivalent to a medium bodied low-VOC, quick setting clear cement
No more spills
Reuse can until empty
3 year shelf life
Multi-purpose
Can with dauber applicator container
4 to 5 at 10 to 30 deg F, 3 to 4 at 30 to 50 deg F, 1 to2 at 50 to 70 deg F, 1/2 to 1-1/2 at 70 to 90 deg F setting time
350 psi in 2 hr, 800 psi in 16 hr, 1500 psi in 72 hr shear strength