Appleton® Unilet® GK75-V Combination Conduit Gasket, 3/4 in, Composition Fiber
Conduit Gaskets
Appleton™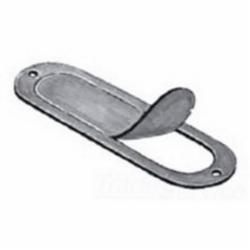 Appleton Group conduit outlet bodies and boxes, pulling elbows, junction and device boxes, covers, hangers and accessories are recognized worldwide for their high quality materials and construction, accurately tapped and tapered threads, durable finishes, and ease of installation and wiring. With the industrys most extensive selections and options, we are the single source for all the fittings required to complete any job.
For use with 0.75 inch Form 35 conduit bodies. Seals and protects.
Composition Fiber. Tear out inner section to convert to "open" type gasket.
Tear out inner section to convert to open type gasket
Seals and protects
Screw-on cover type
Convertible open and solid combination type