Appleton® 4SDEKRD ETP General Purpose Square Box, 30.3 cu-in, 16 Outlet, 16 Knockout, Steel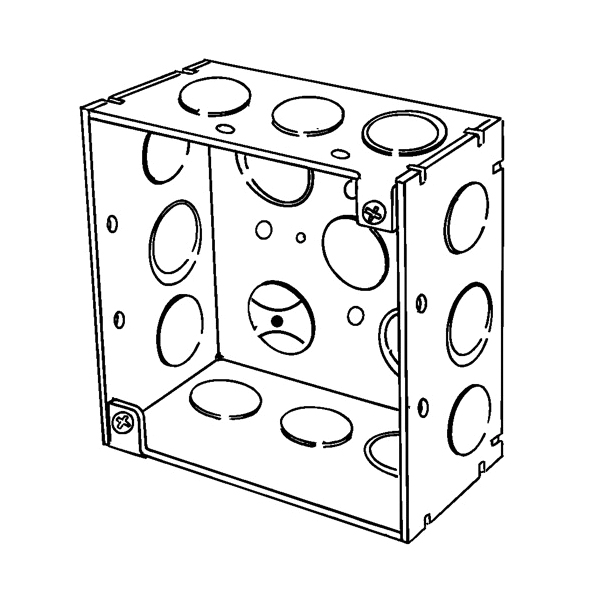 Appleton Group provides a complete selection of conduit bodies, outlet boxes, device boxes, cable glands and other fittings for both hazardous and ordinary locations. A variety of materials and styles are available to suit your needs for weather and corrosion-resistance. Whether you are wiring an office building or an offshore oil platform, Appleton Group has all the top quality components you need.
For fire alarm circuits. Red powder coat finish.
With 1/2 IN And Eccentric Conduit Knockouts, Deep, Welded
Boxes with concentric or eccentric knockouts are suitable for bonding without any additional bonding means where used in circuits above or below 250 Volts
Unless otherwise noted all concentric or eccentric knockouts are 1/2 - 3/4 in combinations
Single and double gang metallic outlet and switch boxes are acceptable for use in two-hour fire rated walls
Other boxes provided with flat ground tapped hole, except plenum boxes
82 lb per 100
Side knockouts: (8) 1/2 in, (4) Eccentric
Bottom knockouts: (2) 1/2 in, (2) Eccentric
Welded construction
Commercial product
0.0625 in minimum thickness
AISI/SAE 1008 Steel