80/20 2306 5 SWIVEL CASTER W/ 7/16-14 STEM W/ BRAKE"
Threaded Stem Swivel Caster
80/20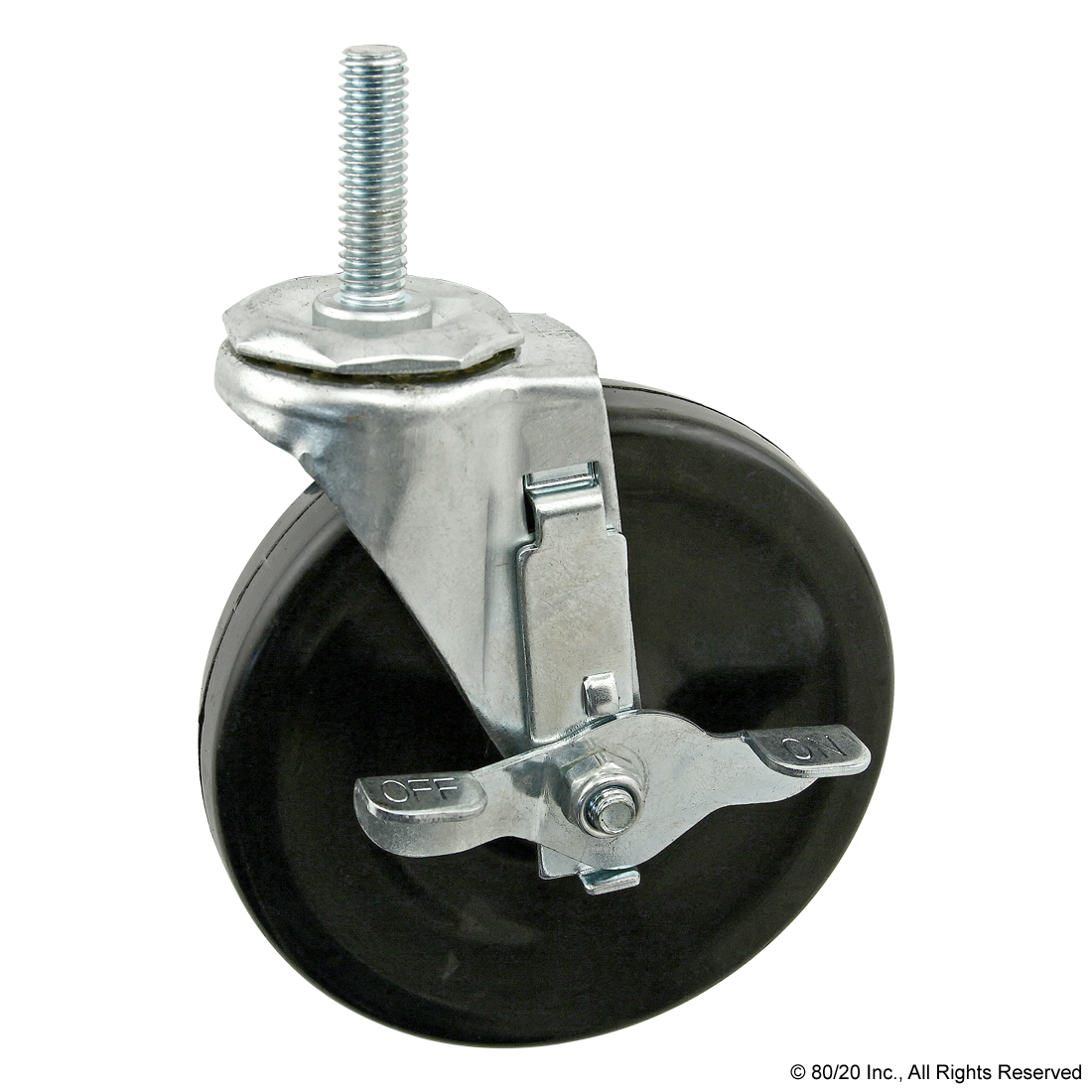 The threaded stem swivel caster is a foot that adds mobility to an application and can mount directly to a T-slot profile end, or to the profile side using a base plate. There are options available with a side or top mount brake kit as well as varieties without a brake. The swivel enables easy movement and pivot turns. It is oil resistant, making it ideal for use in industrial settings such as mobile carts and workstations.