Leviton® N33NC-DS N33NC Switch Enclosure, For Use With 30/40 A Motor Starter Switches, Steel, Gray
Safety/Disconnect Miscellaneous Access.
Leviton®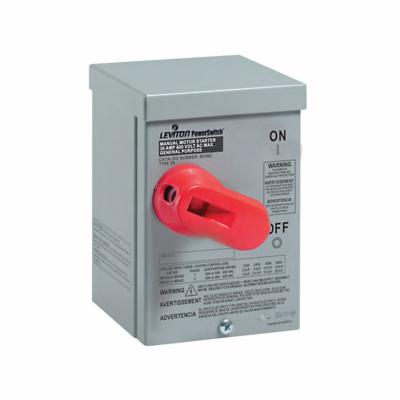 Leviton® Industrial Grade AC Manual Motor Starter Switches provide safe, reliable control of a variety of motor loads. Typical applications include manual ON/OFF switching control of bottling lines, pumping machines, air compressors and other heavy manufacturing equipment. These motor controllers are available for both single-phase and three-phase applications. Leviton® uses the finest materials available and the highest production standards to produce industrial switches of unmatched versatility and reliability.
Commercial and Industrial Applications
For use with 30 or 40 A motor starter switches