Wiremold® RFB2-OG RFB On-Grade Floor Box, Steel, 1004 cu-in, 2 Gangs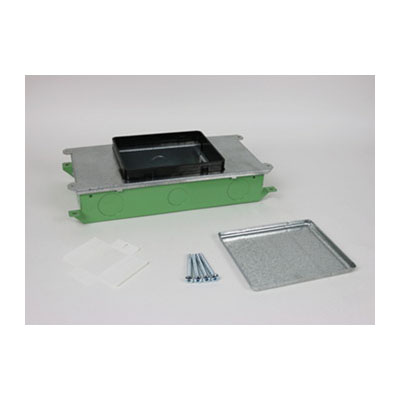 Resource RFB® Series of Floor Boxes are versatile recessed activation solutions that provide power, communication and/oraudio/video services to open space areas, or directly to workstations. Resource RFB Series Floor Boxes are available in two- to six-gang models with a variety of aesthetic cover options including colors and profiles available.
2-gang floor box. Epoxy coating allowing box to be place in contact with the Earth and no vapor barrier is needed. Tunneling from one compartment to the other.
Epoxy coating allowing box to be place in contact with the earth and no vapor barrier is needed, tunneling from one compartment to the other