Ty-Rap® TY537MX Mounting Head Mounting Tie, 14 in L x 0.301 in W x 0.078 in THK, Nylon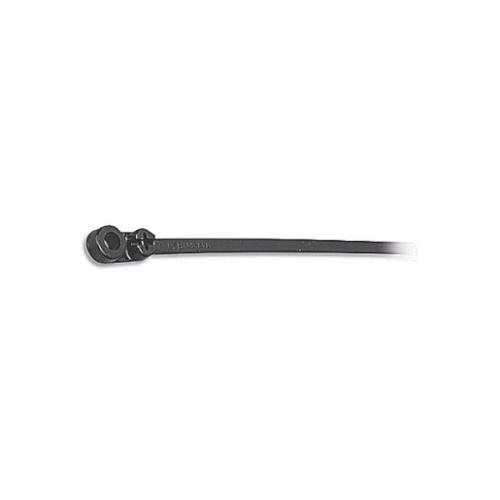 Innovative design and engineered materials make Ty-Rap® cable ties the perfect fastening solution where performance really matters. Often imitated but never equaled, Ty-Rap cable ties provide superior performance in any application. Ty-Rap's non-hydroscopic stainless steel locking device ensures maximum strength and extended useful life. Ty-Rap's smooth, notchless body reduces the number of stress points to increase its useful life, while ribs and stipples grip the bundle and prevent slipping. The low-profile head and its oval shape make it easier to pull bundled cables through bulkheads. Easier on your hands, too. Ty-Rap cable ties are available in multiple materials to operate in extreme environments.
Low profile head is designed to prevent snags on uneven surfaces and easier to pull through bulkheads. Non-magnetic stainless steel locking device insures both maximum strength and the right tightness every time.
Low profile head is designed to prevent snags on uneven surfaces and easier to pull through bulkheads
Non-magnetic stainless steel locking device insures both maximum strength and the right tightness every time
Weather and UV-resistant