Red Dot® CCG Weatherproof Receptacle Cover, 4-9/16 in L x 2-27/32 in W, Aluminum
Weatherproof Device/Outlet Box Covers
Red Dot®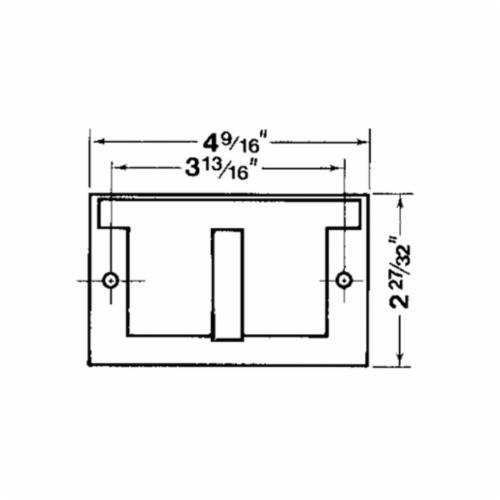 Red Dot® weatherproof and conduit body solutions withstand the harshest elements and ensure trouble-free installation and years of superior performance. Red Dot metallic and non-metallic covers help ensure that you meet National Electric Code requirements, including those for extra duty.
Dry-tite boxes and covers protect wiring devices, switches, electronic components, and terminal block in Dry, Damp and Wet Locations.
Die Cast construction and industrial design combine to product a rugged protective enclosure for devices.
(1) GFCI receptacle
Die cast aluminum construction and industrial design combine to produce a rugged protective enclosure for devices
Clean cover edges provide good gasket sealing, precision cast and machined surfaces permit safer wire pulling
Convenient mounting lugs for a variety of mounting methods and securely fastened mounting plates reduce costly call backs
Accessible wiring chamber provides a convenient location to maintain or change a system, pull conductors and make splices
Without Knockout