Appleton® 15233-DC Sheathed Conduit Connector, 3/4 in Trade, 0.25 to 0.81 in Cable Openings, Die Cast Zinc
Nonmetallic Sheathed Cable Connectors
Appleton™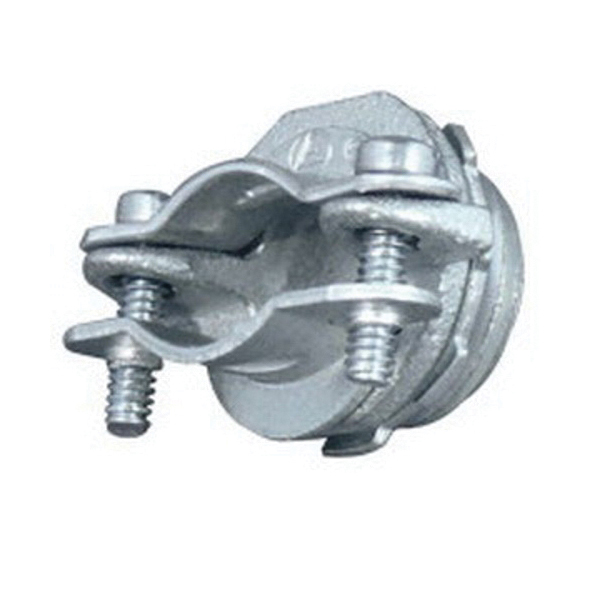 Appleton Group provides a complete selection of conduit bodies, outlet boxes, device boxes, cable glands and other fittings for both hazardous and ordinary locations. A variety of materials and styles are available to suit your needs for weather and corrosion-resistance. Whether you are wiring an office building or an offshore oil platform, Appleton Group has all the top quality components you need.
For Used To Ground And Secure Nonmetallic Sheathed And Service Entrance Cable to Boxes And Enclosures
Low profile head is designed to prevent snags on uneven surfaces and easier to pull through bulkheads. Non-magnetic stainless steel locking device insures both maximum strength and the right tightness every time.
Furnished with locknut, male hub threads-NPS