Wiremold® RFB6-OG RFB On-Grade Recessed Floor Box, Steel, 254 cu-in, 6 Gangs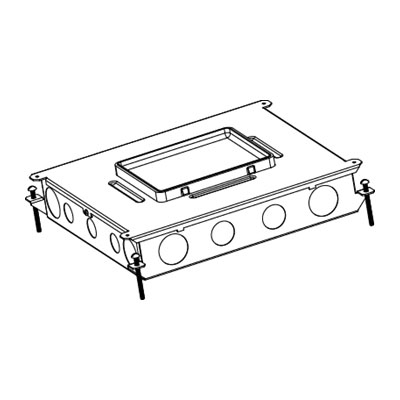 Resource RFB® Series of Floor Boxes are versatile recessed activation solutions that provide power, communication and/or audio/video services to open space areas, or directly to workstations. Resource RFB® Series Floor Boxes are available in two to six-gang models with a variety of aesthetic cover options including colors and profiles available.
6-gang floor box, 1 1/4" trade size conduit feeds. 3 1/2" deep concrete pour, Accepts FloorPort style covers.