Wiremold® ALA-G ALA3800 Open Cover Plate, 12 in L x 3 in W, Aluminum, Gray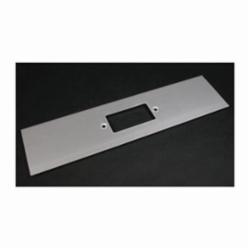 Wiremold products work together seamlessly to save installation time, while providing enhanced flexibility and productivity in environments ranging from residential dwellings and educational institutions to meeting rooms and healthcare facilities.
Durable, architectural clear anodized finish. Wipesclean and resists corrosion. Custom colors availableupon request.
600 V voltage rating
Durable, architectural clear anodized finish, wipes clean and resists corrosion
Single channel capacity
ALA Series mounts commercially available GFCI or surge suppression receptacles
GFCI, surge, decorator plate