Panduit® SE75PS-CR0 PAN-WRAP BRAIDED SLEEVING, .75" DIA.
Expandable Braided Sleeving
Panduit®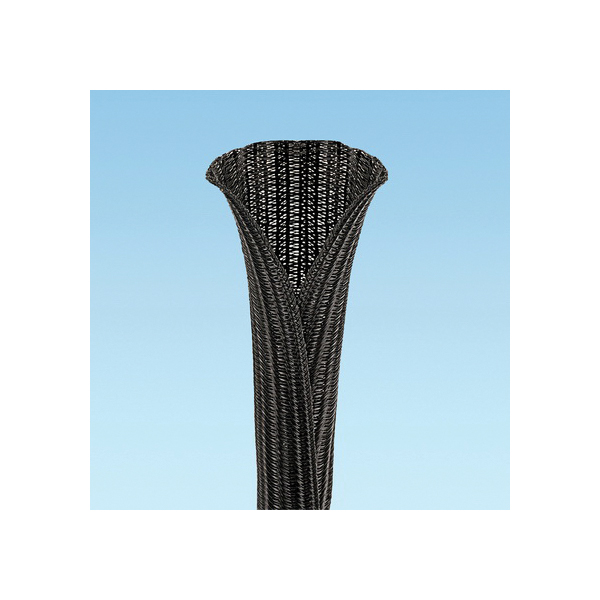 Braided sleeving shall be designed of thermoplastic polyester halogen-free material for applications that require protection and bundling of wires, cables, hoses, or tubing; especially after cable is routed and terminated and possible re-entry is required (maintenance and repair). Braided sleeving shall be rated for use up to 257 deg F and provides exceptional flammability performance.
Provides Continuous Abrasion Protection for Wires, Cables, Hoses, and Tubing; Highly Flexible Open Weave will not Trap Heat or Humidity; Allows for Use with Irregular Shapes; Lengthwise slit allows product to be installed over cable with ends already termi
Split wrap design
Open weave fabrication
Patented installation tool
Lightweight, durable protection
Complicated cable assemblies as well as dynamic cabling environments also benefit greatly from the split wrap design
Pan-Wrap™ installation tool reduces installation time by allowing easy loading of maximum bundle diameters, especially effective on long runs
100 ft/reel