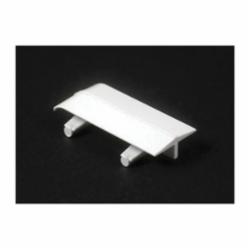 Wiremold cable management raceway products have been defining the cable raceway category as an alternative to electrical conduit for close to a century. Wiremold Raceway Systems Are Attractive, Cost-Effective Solutions For Bringing Electrical, Communication And A/V Cables And Wires Wherever They'Re Needed, In Virtually Any Type Of Room.
Commercial, Office, Residential
Three channel raceway with breakaway dividers. Devices can be mounted in-line, offset or combined. Full series of face plates are available for power,data, voice, and video applications. Compatible with A/V devices by using 5507 SeriesFaceplates. Available prewired.
1-3/4 in OD
Three channel raceway with breakaway dividers
Large cable capacity in a low profile design accommodates needs now and in the future
Devices can be mounted in-line, offset or combined no need to remove dividers or install boxes to mount devices, eliminates unnecessary labor up to four separate services can be installed in the same location
Full series of faceplates are available for power, data, voice and video applications industry standard devices and faceplates can also be mounted
Made of rugged durable PVC material lightweight and easy-to cut paintable using latex paint easy-to clean
Compatible with A/V devices by using 5507 series faceplates
600 VAC voltage rating