Milwaukee® 48-32-4505 SHOCKWAVE™ Impact Duty Magnetic Bit Tip Holder, Proprietary Steel, Hex Insert
Nut Setters & Bit Holders
Milwaukee®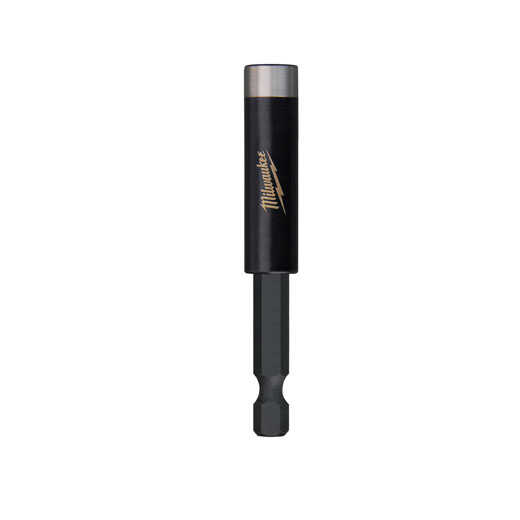 Milwaukee® SHOCKWAVE Impact Duty™ Magnetic Bit Tip Holders are engineered for extreme durability and up to 10x life. Made from proprietary steel and heat treated to control hardness, the SHOCKWAVE Impact Duty™ magnetic bit holders feature a powerful magnet allowing for a secure grip and unyielding bit engagement. The 2-piece construction of the holders is the optimal assembly for abusive applications. Now use with Milwaukee® SHOCKWAVE Impact Duty™ Insert Magnetic Nut Drivers (1/4 in, 5/16 in, 3/8 in, 7/16 in, 1/2 in).
Features

2-piece construction withstands abuse in impact applications
Proprietary steel and heat treat process for maximum strength and durability
Strong magnetic tip for secure grip
"
Proprietary steel and heat treat process for maximum strength and durability
Strong magnetic tip for secure Grip®
Used with Milwaukee® Shockwave™ impact Duty™ insert magnetic nut drivers 1/4 in, 5/16 in, 3/8 in, 7/16 in, 1/2 in