Milwaukee® 0880-20 M18™ Cordless Vacuum, 2 gal, 18 VDC, Lithium-Ion Battery, Polycarbonate Housing
Cordless Vacuums
Milwaukee®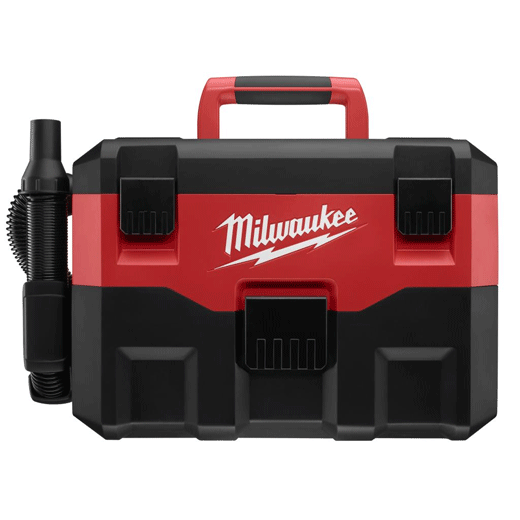 Working on all Milwaukee® 18 V slide-on batteries, RED LITHIUM™ or NiCd, the 0880-20 wet/dry vacuum offers long continuous run time and high air power and suction to provide quick and easy removal of dust, debris and water. A washable, reusable wet/dry HEPA filter delivers excellent fine dust collection and does not need to be changed between wet and dry applications. The stackable toolbox design, on-board hose and accessory storage offer excellent portability and convenience, a built-in blower port allows the vacuum to double as a blower and the 1-1/4 in hose allows standard vacuum attachments to be fastened.
Features

Works on all Milwaukee 18V slide-on batteries, RED LITHIUM™ or NiCd
Powerful motor to provide strong suction and air flow
Tool box style for easy transport and storage
On-board accessory and hose storage
Built-in Blower Port
Ideal for both wet and dry applications
HEPA filter
"
Powerful motor to provide strong suction and air flow
Tool box style for easy transport and storage
On-board accessory and hose storage
Ideal for both wet and dry applications
Built-in blower port
HEPA filter
Ideal for both wet and dry applications