Metallics JWDS2C #8 x 3/4 Drywall Screw, Self Drilling/Tapping, Wafer Head Phillips, Steel Zinc (100 pieces per jar)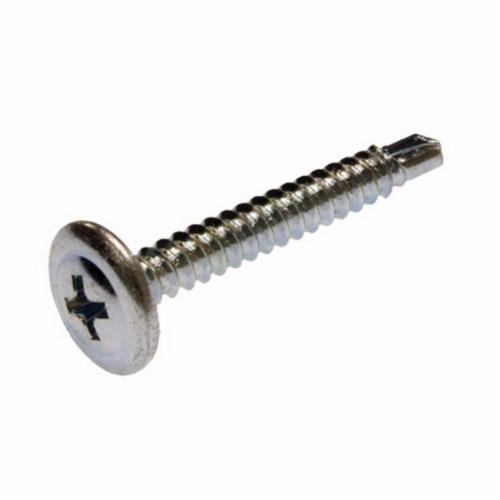 Metallics and Avanti Screw, Inc., prime American manufacturers of fastener products, have always worked to present the latest in fastener technology to our distributors and their contractors/users. Hex Washer Head fasteners have historically only offered three drives-the hex, Phillips and the slot. In 1999, we introduced "The QuaDrive" square, hex, slotted and Phillips, in fourteen of the most popular sizes of sheet metal screws.
Electrical, Plumbing, Heating and Air Conditioning Industries
Features: Large diameter head provides greater holding surface. Ideal for metal lathe to metal studs up to 12 gauge thickness.
Large diameter head provides greater holding surface
Ideal for metal lathe to metal studs up to 12 ga THK