Maestro® Wireless® MRF2-600MTHW-WHC Multi-Location Digital Fade Dimmer With Wireless Controller, 120 VAC, 1 Pole, White
Dimmer Switch
630053
MFG #: MRF2-600MTHW-WH
Maestro® Wireless®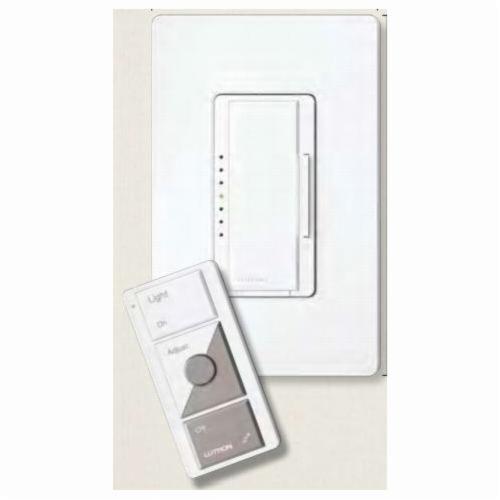 The Maestro Wireless solution incorporates Maestro Wireless load controls, wireless sensors, and wireless remote controls, which provides a system that delivers energy savings, convenience, and ease of installation. Maestro Wireless dimmers and switches use Lutron patented Clear Connect™ RF Technology, which enables wireless communication with Radio Powr Savr™ sensors and Pico® wireless controls for light control and general switched loads.
The Maestro Wireless solution provides dimming/ switching of multiple load types, occupancy/vacancy sensing, daylight harvesting, and high-end trim
Lutron patented Clear Connect RF Technology works through walls and floors
Incorporates advanced features such as fade on/ fade off, high-end trim, and rapid full on
Controls include Front Accessible Service Switch (FASSTM) for safe lamp replacement
Two-wire dimmers and switches available for retrofit applications
Power failure memory: If power is interrupted, the control will return to its previously set level prior to interruption
Relative humidity less than 90 percent non-condensing, Indoor use only Environmental Conditions
Wall Box mounting
Controls 600 W incandescent or halogen loads. Tap on to preset level; tap off. Tap twice for full on. Press, hold, and release for delayed fade-to-off. Touch rocker to adjust light level. Provides true dimming from each location with companion dimmers or Pico wireless remotes.