Maestro® MAELV-600-BR Electronic Multi-Location Low Voltage Dimmer, 120 VAC, 1 Pole, On/Off Mode, Brown
Dimmer Switch
644040
MFG #: MAELV-600-BR
Maestro®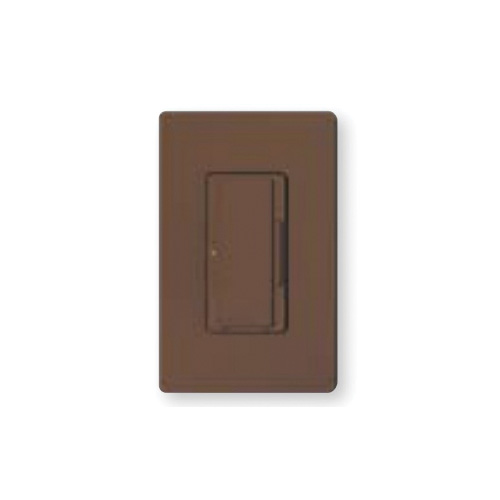 The Maestro® dimmer features an advanced programming mode (APM) that allows the user to customize their dimmer to meet their specific needs. This document serves as a supplement to the instruction sheet. Before entering APM, it is important to have a good understanding of the features included.
For multi-location dimming, use one Maestro® smart dimmer with up to nine Maestro® smart remotes, MA-R
Requires neutral wire connection
Minimum load on dimmer is 5 W
Derating required if ganged
Not for use with mechanical 3-way or 4-way switches
Gloss finish
Programming allows customized functions
Mechanical air gap switch to disconnect load power
100% factory tested
Controls 600 W electronic low-voltage loads. Provides true dimming from each location (with companion dimmers).