Maestro® MAELV-600-BL Electronic Multi-Location Low Voltage Dimmer, 120 VAC, 1 Pole, On/Off Mode, Black
Dimmer Switch
334653
MFG #: MAELV-600-BL
Maestro®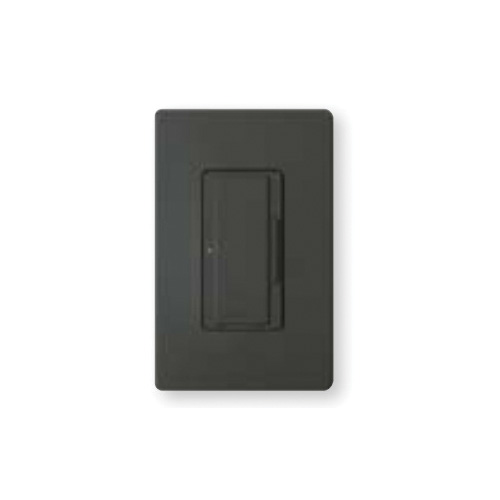 The Maestro® dimmer features an advanced programming mode (APM) that allows the user to customize their dimmer to meet their specific needs. This document serves as a supplement to the instruction sheet. Before entering APM, it is important to have a good understanding of the features included.
True multi-location dimming from every location
Tap on to favorite level, tap off, tap twice for full on
Touch rocker to adjust light level
LEDs indicate light level and glow softly in the dark as a locator light
Delayed off provides light as you exit the room
Line frequency compensation maintains stable light levels despite power line frequency and voltage variations
Programming allows customized functions
Mechanical air gap switch to disconnect load power
100% factory tested
Controls 600 W electronic low-voltage loads. Provides true dimming from each location (with companion dimmers).