M.A. Ford® 79150002 79 Series Standard Chatterless Countersink With Tang Drive, 82 deg, 1-1/2 in Body, 6 Flutes, HSS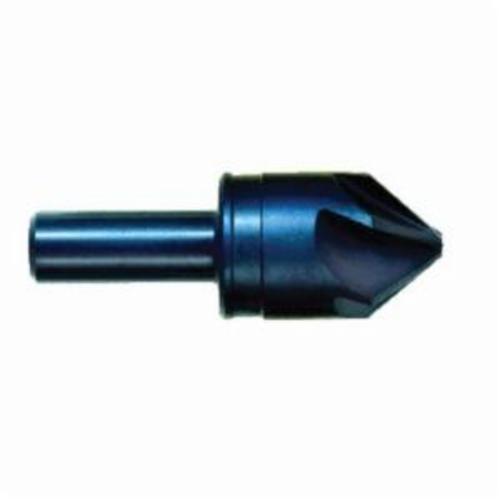 All M.A. Ford® HSS countersinks are heat treated in an electronically controlled vacuum furnace. This assures precise hardening and eliminates the possibility of decarburization. All heat treating is done in our own facilities for maximum control and assurance of desired hardness and toughness. Most M.A. Ford® HSS countersinks receive an additional heat treat process known as the Steam Homogeneous Process. This process is like a final tempering, relieving internal grinding stresses. The result is a much tougher cutting edge that stays sharper, longer. Additionally, the Steam Homogeneous Process provides a tough, hard, porous oxide film on the tool that is sufficient enough to retain cutting oil, further reducing frictional heat and extending tool life.
Features

Steam homogeneous surface treatment (blackening) to prolong tool life and prevent galling.
"
Because of the multiple flute design, chip loads are generally smaller
Even at maximum speeds, chatter free machining is possible
Steam homogeneous surface treatment (blackening) is used to prolong tool life and prevent galling
Heat treated countersinks deliver increased productivity and tool life