M.A. Ford® 30004100 Twister® GP 300 Regular Length Specialty Drill Bit, #59, 1-1/2 in L, Solid Carbide, Uncoated
Jobber Length Drill Bits
PDW~7302846
MFG #: 30004100
M.A. Ford®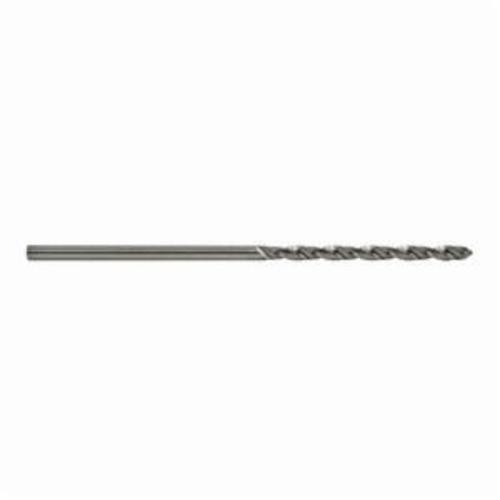 M.A. Ford® drills are designed for maximum flexibility and performance when drilling a wide variety of materials, ranging from soft, non-ferrous materials to hardened steels. Twister® GP drills are an excellent choice for all general purpose hole-making and provide these high performance benefits.
Features

Gives a smooth finish.
Drill diameter same as shank diameter.
"
Designed for maximum flexibility and performance when drilling a wide variety of materials, ranging from soft, non-ferrous materials to hardened steels
High feed rates with excellent chip evacuation
Accurate hole size in a wide range of materials
Pre-drilling and follow-up operations can often be eliminated because of the quality and performance of M.A. Ford® drills
Minimal wander produces maximum precision, productivity and drill life
Web-thinned drill designs are available for reduced power requirements, lower temperatures and extended drill life
3-flute geometries are available to reduce chip load/tooth and increase tool life in highly alloyed steels
Designed for drilling soft metals as well as glass reinforced circuit boards, phenolic-epoxies and other abrasive, but easily machined materials