Locking Fork Terminal, vinyl insulated,
Fork Tongue Terminals
Panduit®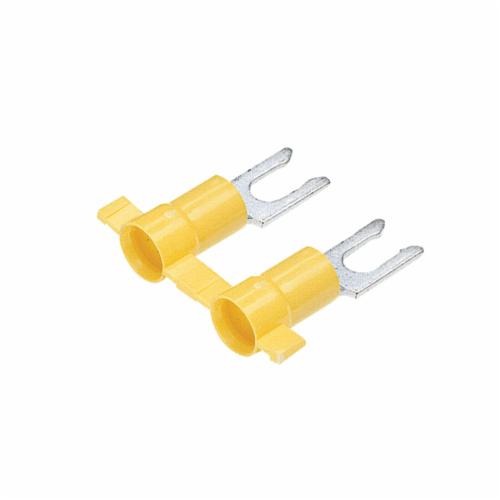 Panduit® ® Pan-Term® ® Terminals are designed and manufactured for fast assembly, and reliable performance. Panduit® provides an extensive line of tooling designed specifically to provide optimum performance. As the demand for loose piece terminals increases, it becomes essential to provide a complete system for termination products.
Continuously molded design provides reliable, consistent performance through the applicator for a high quality termination every time
Snap-in place for secure connection
Fork design provides for fast and easy installation, without the need to remove fastener
Insulation support helps to prevent wire damage in bending applications
Metal insulation grip sleeve crimps to wire insulation, providing protection to the crimp joint during high vibration applications
Continuously molded design provides reliable, consistent performance through the applicator for a high quality termination every time
Crimp termination
Free hanging (in-line) mounting
Recommended tools CA-800EZ, CA9
Snap in place for secure connection
2000/Reel