Lithonia Lighting® CMPDT10RP Sensor Switch® CM PDT Low Voltage Occupancy Sensor, 12 to 24 VAC/VDC, PDT Sensor, 28 ft Coverage
Ceiling Mount Occupancy Sensors
890400
MFG #: CM PDT 10 R P
SensorSwitch™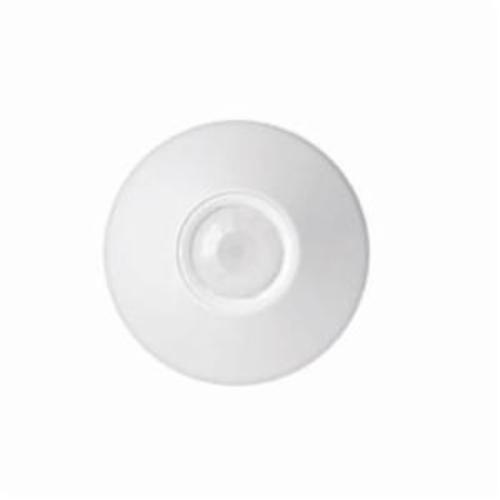 Ceiling mount sensors are offered in a multitude of configurations which address many applications. Lens options include large motion extended range, small motion standard range and bi-directional for hallways. Available in low voltage and line voltage models, these sensors are capable of covering an entire private office or small room by themselves. Multiple low voltage sensors can also work together to supply the ideal solution for oddly shaped rooms or large open office areas. A line voltage sensor provides one relay for a single level control, while the 2-pole version provides a second relay for an additional level of control. For rooms with obstructions, these sensors are also offered with dual technology, which adds microphonics detection to the passive infrared (PIR) detection.
Cafeteria, Classroom, Closet/Storage Room, Conference Room, Examination Room, Hospital, Kitchen, Library, Living Area, Locker Room, Manufacturing, Open Office, Patient Room, Private Office, Restroom, Retail
The CM is a low voltage sensor that easily mounts directly to a ceiling tile or a metallic grid.
Push button programmable, adjustable time delays, multiple operating modes
100 hr lamp burn-in timer mode
No field calibration or sensitivity adjustments required
Suitable for indoor environments
Passive dual technology (PDT) sensor
Large motion 360 deg coverage pattern
The CM is a low voltage sensor that easily mounts directly to a ceiling tile or a metallic grid