Hubbell® Bryant® SS13 Standard Blank Wall Plate, 1 Gangs, Metallic, 4.5 in H x 2.87 in W, 302/304 Stainless Steel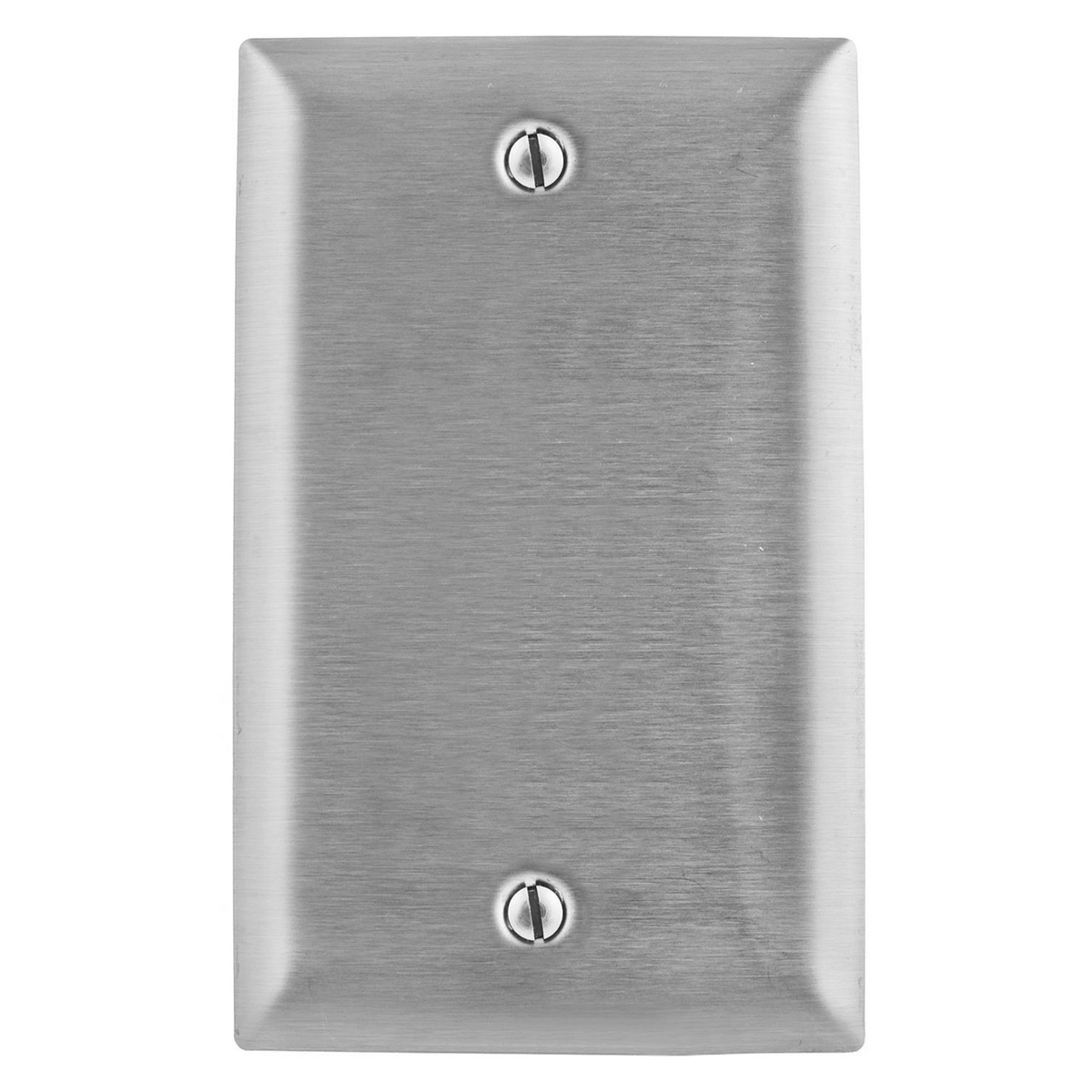 Hubbell offers only the best grade of stainless steel type 302/304, which is 18% chromium, 8% nickel, and non-magnetic providing superior corrosion-resistance versus type 430 stainless steel. When you specify Hubbell wallplates you can be assured of the highest quality materials providing extended life in the most abusive environments.
Protection against contact of live terminals and wiring. Provides finished look to installation.
Protective film helps to prevent scratches and damage Provides a plush appearance with the durability of metal Brass and Aluminum are lacquer coated to inhibit oxidation Metallic Plated Steel is available in either chrome or brass finishe
Provides a plush appearance with the durability of metal
Protection against contact of live terminals and wiring
Provides finished look to installation
Provides extended life in abusive and corrosive environments
Contemporary smooth finish and contoured edges enhance installation appearance
Smooth finish without recessed lines is easy to clean and maintain attractive appearance
Non-magnetic for static-free requirements
Smooth Satin finish