Diva C.L® DVCL-153P-WH 3-Way Designer Style Dimmer Switch, 120 VAC, 1 Pole, White
Dimmer Switch
579712
MFG #: DVCL-153P-WH
Diva®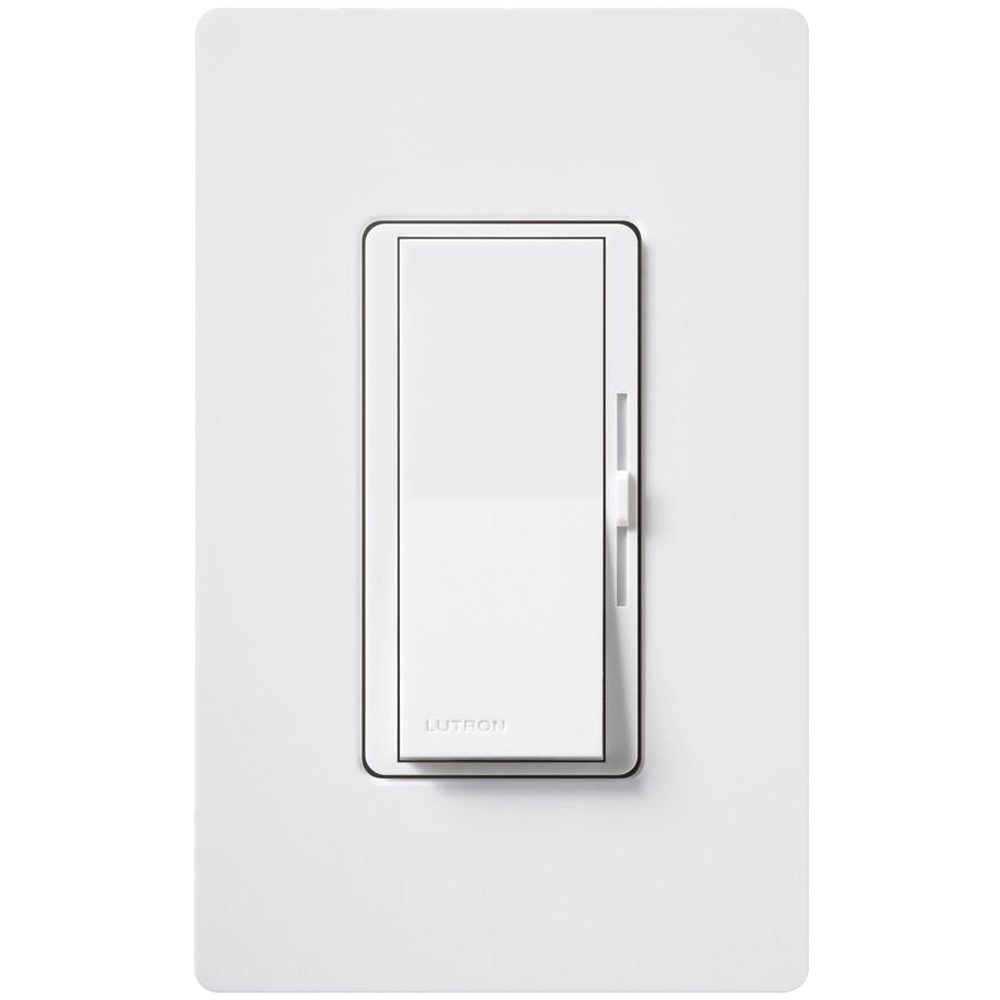 C.L dimmers are UL listed for controlling a broad range of dimmable CFLs and LEDs. They offer more reliable dimming performance over standard dimmers when dimming CFLs and LEDs, and also provide full range dimming for incandescent and halogen bulbs. C.L dimmers enable you to future-proof your lighting control for new bulbs.
Indoor, Commercial and Residential Applications
Large paddle switch with a captive linear slide dimmer for a standard designer wallplate opening
Full family of products for most lighting sources
Dimmers feature built-in soft glow nightlight
Uses standard 1-pole and 3-way wiring for easy installation in any home
Locator light shines through paddle on select lighter colored models
Slide up to brighten, down to dim
Power failure memory
Captive linear slider
Electrostatic discharge tested
Mechanical air-gap switch to disconnect load power
Boxed packaging
Gloss finish
Wall Box mounting
Controls 150 W dimmable LED/CFL (screw-base), 600 W incandescent, or halogen loads. Paddle turns on/off. Slide up to brighten, down to dim. Provides reliable dimming of dimmable LEDs/CFLs, as well as halogens and incandescents.