Blackburn® L35 Type L Compact Mechanical Terminal Lug, 14 to 8 AWG Stranded Solid Copper Conductor, 13/64 in Stud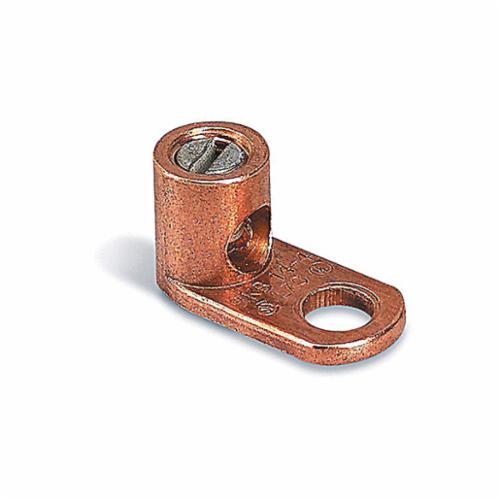 Blackburn® cast, forged, or formed mechanical connections, produced in economical copper and dual-rated aluminum, provide unequaled variety with a large variety of U.L. and C.S.A. certified solutions for your electrical interface needs.
Cold forged from pure electrolytic copper with 99 percent conductivity.
Cold forged from pure electrolytic copper with 99 percent conductivity
1-piece construction for strength and durability
Excellent for confined quarters
Steel plated screw
1 stud of 13/64 in