80/20 5125 10 S 1 DOUBLE SHAFT BASE"
Double Shaft Stanchion Base
80/20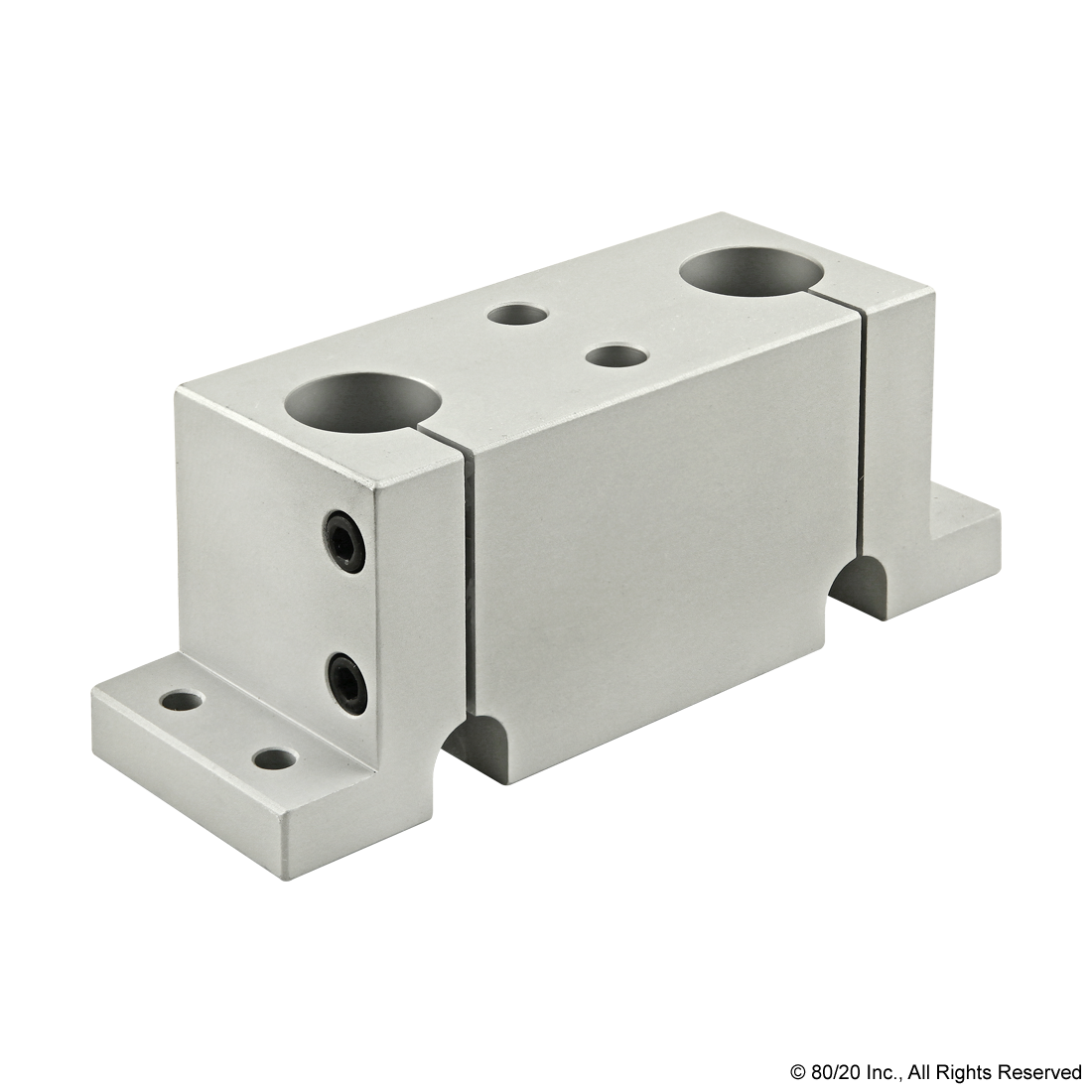 The double shaft stanchion base is commonly used with the aluminum tube profile to create two additional axes. Tubes connect parallel to the mounted base, and there are clearance channels for running wire or cables. The stanchion is aluminum, making it a strong and durable option. Clamp screws are included. The suggested hardware to mount the base to a T-slot can be found on the "Suggested Hardware" tab.