80/20 2709 5 HEAVY DUTY RIGID CASTER"
Heavy-Duty Flange Mount Rigid Caster
80/20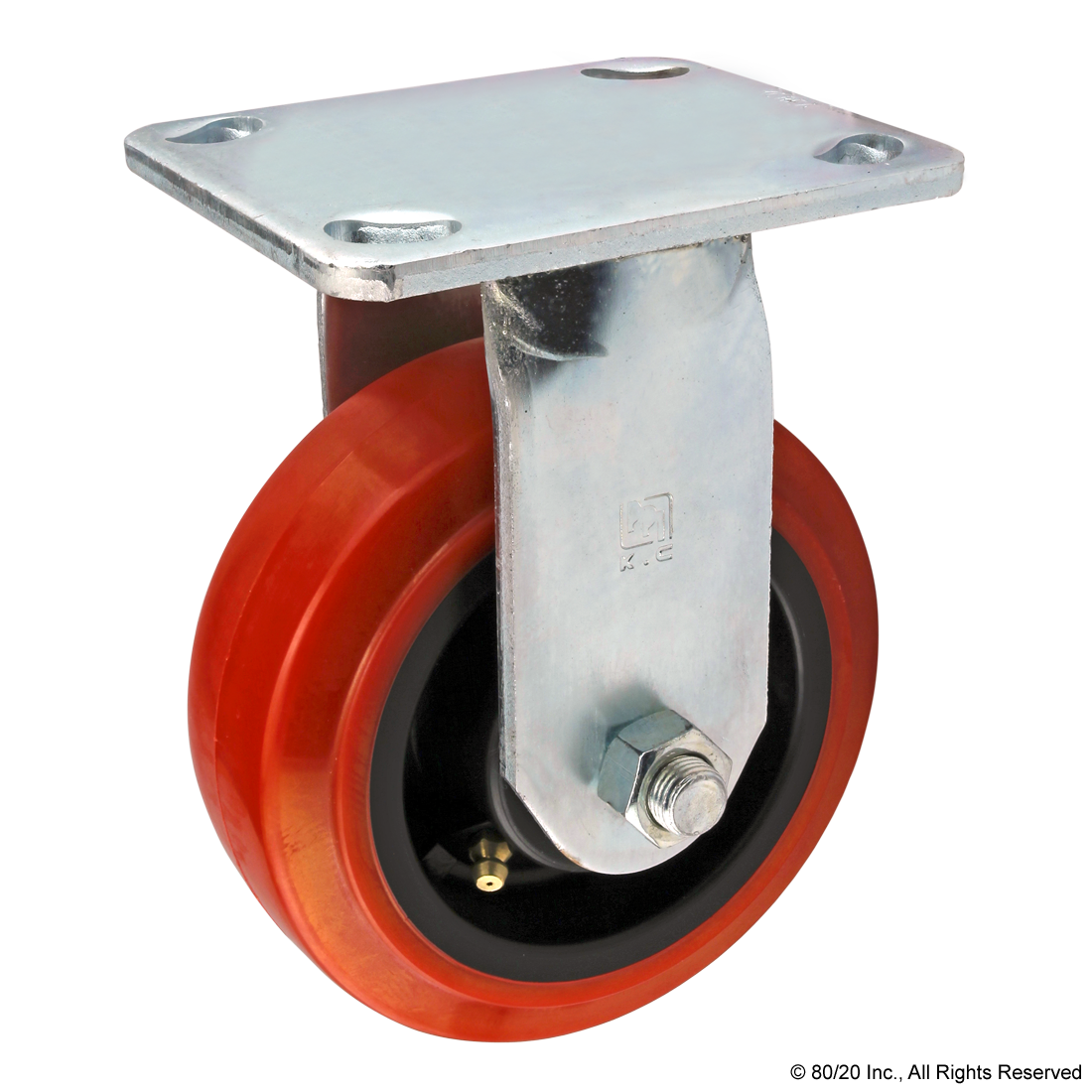 The heavy-duty flange mount rigid caster is a foot that adds mobility to an application and commonly mounts to the T-slot profile end or side using a base plate. The design allows for easy access to lubrication fittings. It is a heavy-duty and oil resistant option with a higher ground clearance. It's ideal for use in industrial settings such as large workstations and material handling solutions.