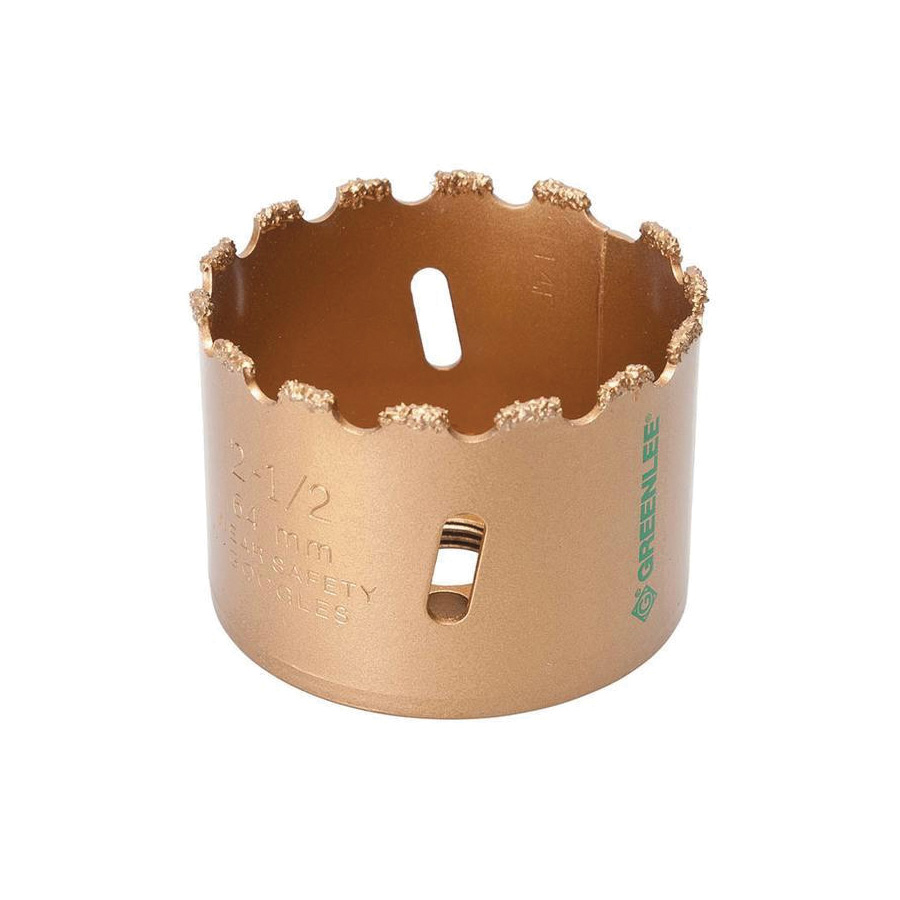 When it comes to innovative tools, Greenlee delivers year after year - with a comprehensive line of hole making products that is second to none. Use our helpful selection guide to choose the right tool for getting through steel, stainless steel, wood, aluminum, fiberglass, plastic, drywall, ceiling tile, cement board and more. If you need to knockout, drive, drill, cut or punch, you know you'll get through it with Greenlee.
For Cutting Holes In Quazite Enclosure Or Hardy Board Siding For 3-0 Box Installation in 2 In Conduit
Long-lasting tungsten carbide-grit delivers extremely clean, smooth cuts through tile, cement board and other abrasive materials.
Long lasting tungsten carbide grit delivers extremely clean, smooth cuts through tile, cement board and other abrasive materials
Rugged construction for enduring performance
Use with arbors
Use with arbors
For cutting holes in quazite enclosure or hardy board siding for 3-0 box installation
2 in conduit size