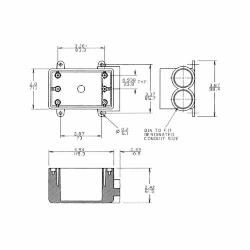 Carlon® products set the standard for non-metallic indoor and outdoor boxes, conduit bodies and fittings, enclosures and more. These premium products continue to supply the industry with innovative ideas, easier upgrades and a long, service free product life.
For multiple dead-end circuit terminations or where additional support is required in stub-up applications.
All sizes take standard covers and accessories or devices.
All sizes take standard covers and accessories or devices
Detachable mounting feet provide easy mounting
(2) end hub cable entry
Non-Metallic