Hubbell Wiring Device-Kellems SAC34 Liquidtight Adapter, 3/4 in Conduit, For Use With 30 A, 32 A, 60 A and 63 A Pin and Sleeve Device, Aluminum
Pin & Sleeve Conduit Adapters
Hubbell Wiring Device-Kellems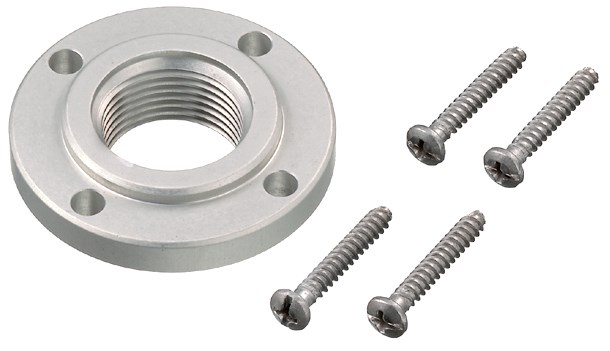 Conduit Size:

3/4 in

Country of Origin:

US

Finish:

Machined

Material:

Aluminum

Mounting:

Cord

Standards/Approvals:

UL 498CSA CertifiedIEC 309-1/309-2

Stock Status:

Scheduled Items

suitable For Use With:

30 A, 32 A 5 Wire and 60 A, 63 A All Wire Pin and Sleeve Device and Liquidtight Conduit

Type:

Heavy Duty Standard Watertight

UOM:

lb

Weight:

0.9000

Brand Name:

Hubbell Wiring Device-Kellems

Manufacturer:

Hubbell Wiring Devices - Kellems
Machined aluminum adapters are available to provide a means for attaching flexible liquidtight metal conduit to rear of a Hubbell Pin and Sleeve plug or connector. To install, remove cord grip and two gland cap screws. Use screws to attach adapter. Kellems® liquidtight conduit connectors are available to control arc of bend and to prevent conduit pull-out where vibration, motion or strain is present. These grips interface directly with Hubbell's liquidtight adapters and are available in a wide variety of NPT sizes and configurations. Consult your local code grounding requirements before using liquidtight adapters.
Pressure terminal screws connection
Non-NEMA rating
NPT thread
Portable cord mounted
3/4" NPT"