GS5000 5E UTP OUTDOOR BK 1MRL
Premise Copper Non-Plenum - Cat5E
Carol®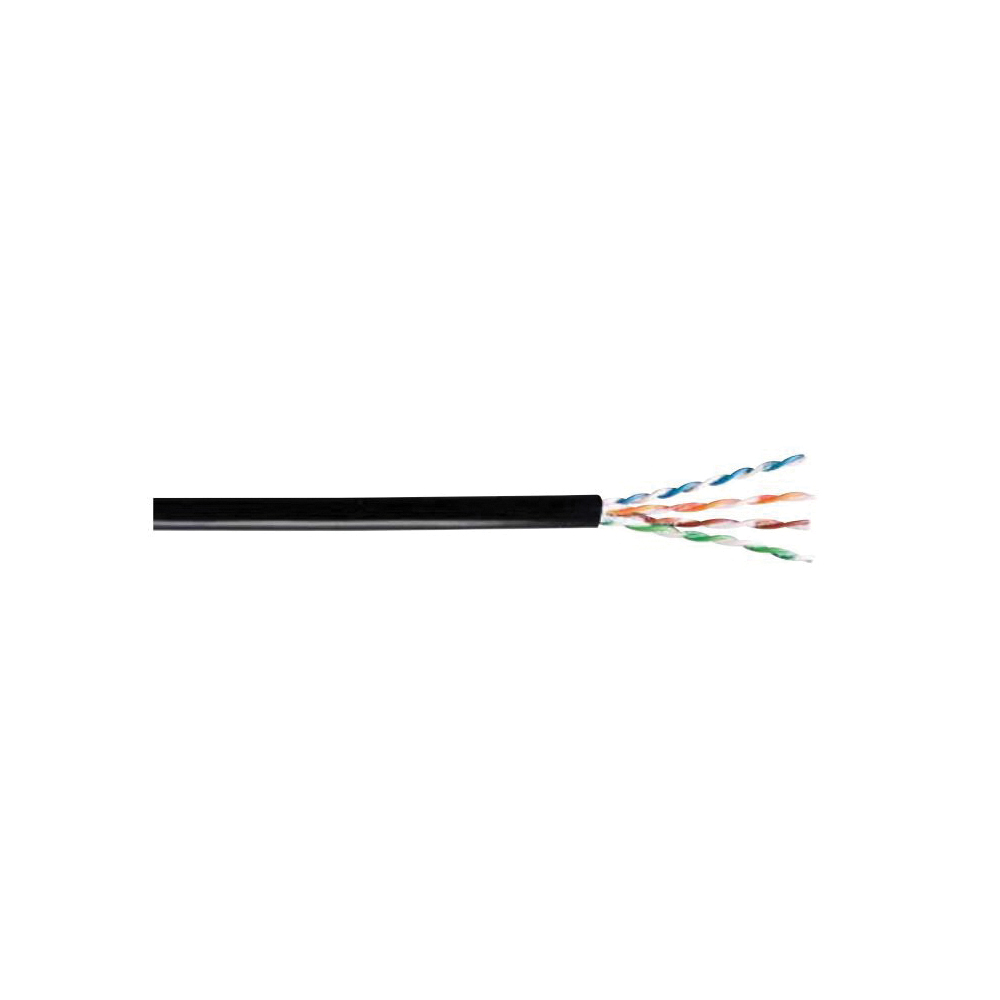 Application:

Armored: aerial, duct and buried installations Non-armored design is recommended for duct installation 1000 BASE-T (Gigabit Ethernet) 52/155 Mbps ATM 100/10 BASE-T (IEEE 802.3)Vo ice/T1

ARRA Compliant:

C

Buy American Compliant:

C

Catalog Number:

5136100

Conductor Material:

Annealed Copper

Country of Origin:

USA

Currency:

USD

EU RoHS Indicator:

Y

Gross Weight Per Pack:

25.000 lb

Gross Weight per Pack Metric:

11.34

Gross Weight UOM Metric:

kg

Height:

31.00 in

Height [Metric]:

78.7400 cm

Insulation Material:

PVC

Jacket Color:

Black

Jacket Material:

-UV- and Abrasion-Resistant Polyethylene

Length [Metric]:

121.9200 cm

Outside Diameter:

0.23

Resistance:

9.38

Standard:

ANSI/TIA 568-C.2 ISO 11801 (Category 5e) ANSI/ICEA S-90-661 (Category 5e) Telcordia (Bellcore) Specification GR-421-CORE Water Penetration Requirements NEMA WC63.1 (Category 5e) Rohs Compliant Directive 2002/95/EC

Standards:

ARRA CompliantBuy American Act CompliantRoHS 2011/65/EUUL 444ANSI/TIA-568-C.2ANSI/TIA 862ANSI/ICEA S-90-661 Cat 5eTelcordia (Bellcore) Specification GR-421-CORE Water Penetration RequirementsICEA S-90-661ICEA S-90-661NEMA WC63.1 Category 5eISO 11801

Sub Brand:

GenSPEED® 5000

Temperature Rating:

Installation: 0 to +60, Operation: -20 to +79

Type:

Category 5e OSP

UNSPSC:

26121616

UPC 11:

07940761000

UPC 12:

07940761000

Width:

42.00 in

Width [Metric]:

106.6800 cm

Stock Status:

NONSTOCK

Brand:

Carol®

Manufacturer:

General Cable Technologies

Number Of Conductors:

4 Pair

Conductor Type:

Annealed Solid Bare Copper

Conductor Size:

24

Length:

48.00 in
GenSPEED® category 5e cables are available in a wide variety of performance levels and constructions. With many options to pick from, you can select the GenSPEED category 5e product that meets your specific performance requirements. With steady, continuous performance, GenSPEED® 5000 meets category 5e requirements for present and future network requirements. Offered in a variety of constructions, there is a GenSPEED 5000 cable for nearly every application including backbone, horizontal, outside, outside plant and residential cabling. General cable also offers its 17 FREE™ line of riser rated GenSPEED 5000 cables, which may qualify for LEED credit from the U.S. Green building Council.
Armored: aerial, duct and buried installations Non-armored design is recommended for duct installation 1000 BASE-T (Gigabit Ethernet) 52/155 Mbps ATM 100/10 BASE-T (IEEE 802.3)Vo ice/T1
Protects against environmental elements that can cause electrical performance failures -TRUMark® print legend contains footage markings from 1000' to 0' Prevents moisture migration Made in U.S.A.
Protects against environmental elements that can cause electrical performance failures
TRU-Mark® print legend contains footage marking from 1000 to 0 ft
Prevents moisture migration
Non-armored design is recommended for duct installation
24 AWG solid bare annealed copper
Waterproof gel