Tuff-Seal™ SRB-103-2 2-Hole Conduit Bushing, 1/2 x 3/4 in Trade
Replacement Bushings/Gland, Multi Cable
Tuff-Seal™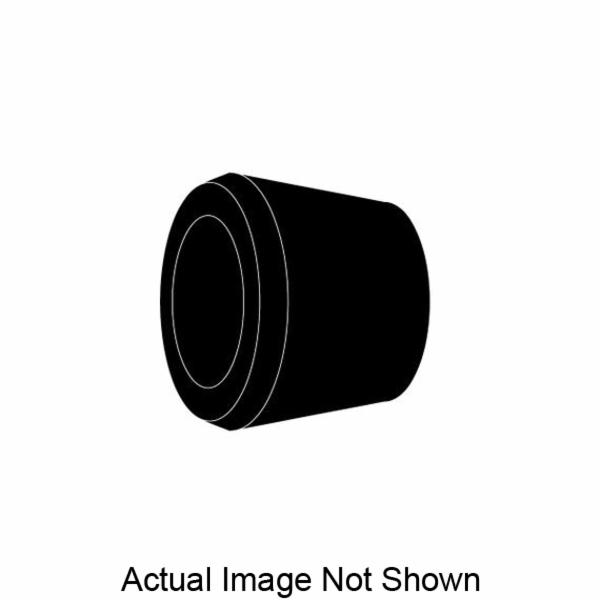 Application:

Used to prevent round cables from pulling out of a cord grip

ARRA Compliant:

C

Buy American Compliant:

C

Catalog Number:

SRB-103-2

Country of Origin:

US

Currency:

USD

EU RoHS Indicator:

Y

Fire Rating:

UL -4V-2

Grommet Type:

Multiple Hole

Gross Weight Per Pack:

1.808 lb

Gross Weight per Pack Metric:

0.82

Gross Weight UOM Metric:

kg

Height:

0.88 in

Height [Metric]:

2.2225 cm

Length:

0.66 in

Length [Metric]:

1.6670 cm

Standard:

RoHS Compliant

Sub Brand:

Tuff-Seal™

Type:

Cord Grip Component, Multiple Hole Bushing

UNSPSC:

31162401

UPC 11:

78541181791

UPC 12:

78541181791

Width:

0.88 in

Width [Metric]:

2.2225 cm

Stock Status:

NONSTOCK

Brand:

Tuff-Seal™

Manufacturer:

Remke Industries

Material:

Neoprene
The Remke family of Multiple Hole Bushings are the answer when multiple conductors need to be terminated into one fitting. With over 300 configurations available, when you use Remke multiple hole bushings you'll save both money and space by using a single bushing and cord connector instead of separate cord grips for each length of cable. Remke Multiple Hole Bushings are also available in Silicone. Silicone rubber is used in a variety of industries for its extreme temperature properties and chemical resistance. Silicone is an excellent electrical insulator and its composition makes it highly resistant to ozone, UV and heat. Industries that benefit from silicone rubbers include automotive, medical devices, aviation and aerospace, electronics, construction and industrial.
Used to prevent round cables from pulling out of a cord grip
Can be used to custom fit Remke cord grips to an application.
Form size 2
0.187 in hole diameter