Hammond® PH350MQMJ-FK CNTL 350VA 240X480-120X240FUSE
Power Transformers
1021311
MFG #: PH350MQMJ-FK
HPS (Hammond Power Solutions)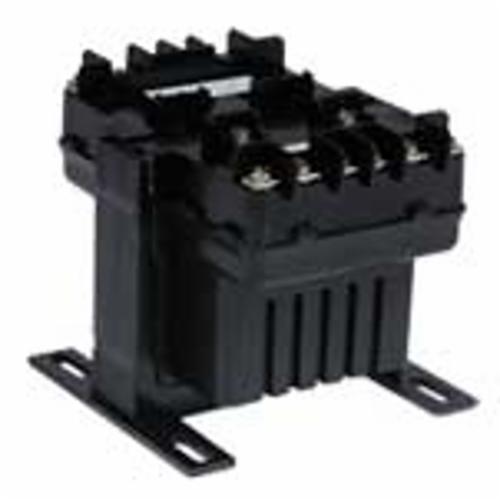 Application:

Automation, Panel shops, Machines, Solenoids, Control Applications, Timers

ARRA Compliant:

C

Buy American Compliant:

C

Catalog Number:

PH350MQMJ-FK

Connection:

Terminal Block

Country of Origin:

CHN

Currency:

USD

Enclosure:

Core and Coil

EU RoHS Indicator:

Y

Gross Weight Per Pack:

10.10 lb

Gross Weight per Pack Metric:

4.58

Gross Weight UOM Metric:

kg

Harmonization Tariff Schedule Code:

8504314065

Height:

5.18 in

Height [Metric]:

13.1572 cm

Input Voltage:

240X480, 230x460, 220x440 V

Length:

4.50 in

Length [Metric]:

11.4300 cm

Mounting:

Panel

Output Voltage:

120X240, 115x230, 110x220 V

Standard:

CSA, UL, CE

Standards:

UL Listed, cULus Listed, RoHS Complaint

Sub Brand:

Machine Tool Industrial Control Transformer

Temperature Rating:

Typical 30 Average/ 40 Maximum °C

Type:

Tranformer > Dry Type > Control > Molded

UNSPSC:

39121026

Wattage:

350 W

Width:

6.69 in

Width [Metric]:

16.9926 cm

Stock Status:

NONSTOCK

Brand:

HPS (Hammond Power Solutions)

Manufacturer:

Hammond Power Solutions

Frequency Rating:

50/60 Hz

Phase:

1
The HPS Imperator® series of machine tool rated industrial control transformers are specifically designed to meet the high inrush industrial applications where electromagnetic components such as relays, solenoids and magnetic motor starters are used. The HPS Imperator® unique terminal block design allows for the quick and easy installation of standard secondary or optional primary 13/32 x 1 1/2 midget/type CC fuse clips on every unit. This is the simplest and most inexpensive fusing installation provided on any industrial control transformer in the market today.
Automation, Panel shops, Machines, Solenoids, Control Applications, Timers
Potted control transformer for high inrush applications powering coils. Options include finger safe cover and an innovative fuse holder system.
Constructed with high quality silicon steel laminations that provide optimum performance and reliability
Encapsulated coils encased in a custom injection molded cover, protect coils and terminations from moisture, dirt and other industrial airborne contaminants
Mounting feet made of heavy steel and welded or bolted to the core, these mounting feet provide superior strength in a compact design
Combination slot/Philips #6 screw, complete with SEMS washer termination
Optional finger safe terminal covers available on all units
Terminal connection numbers molded into terminal block and correspond to nameplate and wiring diagrams, make connecting the HPS Imperator quick and simple
SEMS washer allows for easy connection of supply or load wires with or without terminal connectors
Innovative terminal block design provides for easy hook-up and installation of fuse clip
Custom injection molded coil cover with its unique "fin shaped" design combine superior cooling properties with a clean, bold look
240 x 480, 230 x 460, 220 x 440 V primary volt
120 x 240, 115 x 230, 110 x 220 V secondary volt
Encapsulated copper wound coils encased in a custom injection molded cover
Secondary fuse clips, fuse clip mounting screws and primary and secondary voltage links/jumpers supplied with transformers
40 deg C maximum