ESS WIN202 White Jumbo Roll Bath Tissue, 9 Dia, 1000ft, 12 Rolls/carton"
Cleaning Cloths or Wipes
Lagasse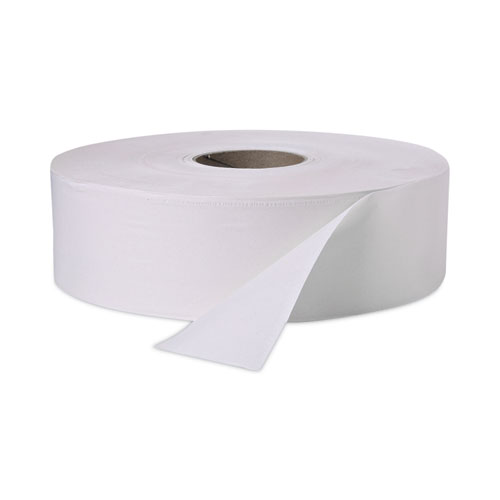 Brand:

Lagasse

Catalog Number:

WIN202

Country of Origin:

MY

Gross Weight Per Pack:

24.00 lb

Manufacturer:

Lagasse, LLC

Stock Status:

NORMALLY STOCKED
Windsoft® Jumbo Roll Tissue is a large roll that saves you time and money on maintenance. Change the white tissue roll less often with our large roll, ideal for high-traffic restrooms where there isn't staff to regularly monitor it throughout the day. It's perfect for a dispenser in public restrooms. Great for offices, schools, restaurants, healthcare, industrial, and retail settings. Dispensers sold separately. Safe for sewer and septic systems. 9" Dia, 1000ft, 12 Rolls/carton.