Banner® T30R-4545-KDQ T30R R-GAGE Series Radar Sensor, Range 15 m, Input 10-30 VDC, 5 Pin Euro (M12) Quick Disconnect
Radar Sensors
1309279
MFG #: T30R-4545-KDQ
BANNER®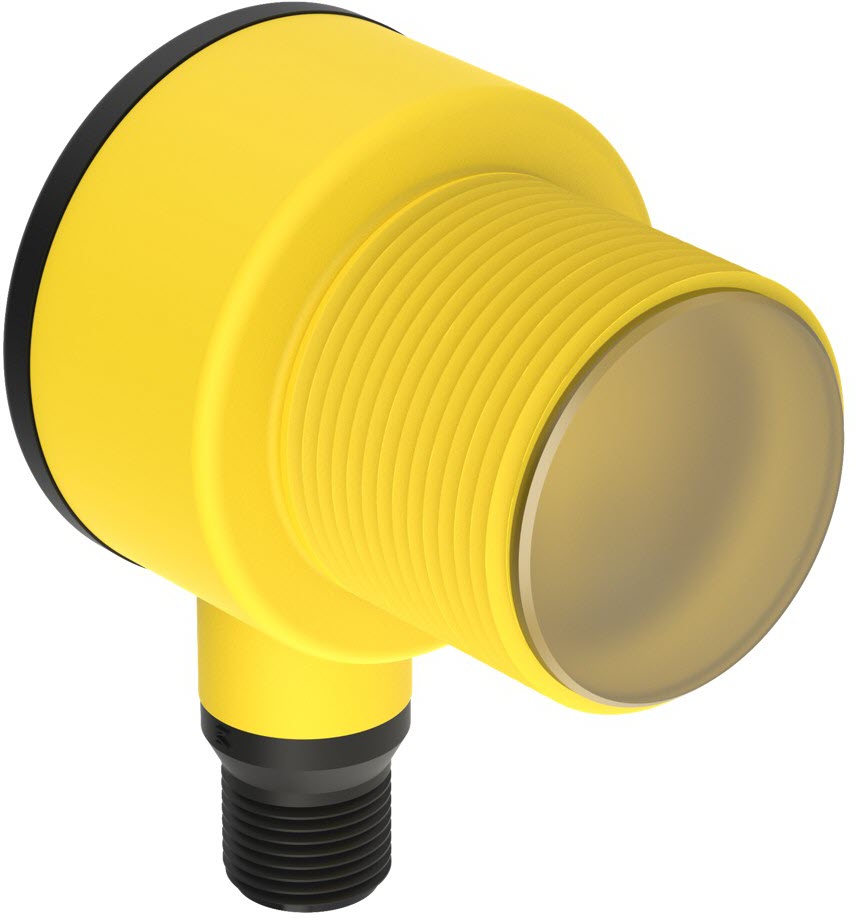 Adjustment Type:

Software; Push Button; Remote Teach

Barrel Outer Diameter:

30 mm

Beam Pattern:

45 x 45

Catalog Number:

T30R-4545-KDQ

Certifications:

US. Australia/New Zealand, European

Connection:

Integral QD

Delay at Power~up [ms]:

300

Device Type:

Sensor

Disconnect Type:

M12 (Euro)

Gross Weight Per Pack:

0.190 lb

Housing Style:

Barrel

Indicator:

LED(s)

Input Type:

Discrete

IP Rating:

IP67

Max Sensing Distance [Metric]:

10000 mm

Maximum Operating Temperature:

65 °C

Measurement Range:

>1 m - <=20 m

Mechanical Durability:

MIL-STD-202G, Meth. 213B, conditions H&I (Shock: 75G with unit operation: 100G for non-operation).

Minimum Operating Temperature:

-40 °C

Minimum Sensing Distance [Metric]:

300

Number of Pins:

5

Output Protection:

Protected against short circuit

Power:

DC

Primary Housing Material:

PBT

Response Time:

6 ms

Sensing Beam:

Radar

Sensing Mode [Detailed]:

Time of Flight

Sensing Mode [General]:

Proximity

UPC 11:

66248807167

Vibration:

MIL-STD-202F req. Method 201A (vibration:10 to 60Hz max., double amplitude 0.06", max acc. 10G).

Window Size [Metric]:

20 mm

Stock Status:

NONSTOCK

Brand:

BANNER®

Manufacturer:

Banner Engineering Corp.
The T30R is a long-range sensor that provides reliable detection and position feedback in extreme applications. Reliable detection of high-dielectric targets (like metal or large amounts of water) and lower-dielectric materials (such as wood, rock, or organic material) in a wider range of applications. Unaffected by rain, wind, snow, fog, steam, sunlight, and an operating temperature of -40 to 65° C. Crosstalk immunity, allowing for multiple sensors to be mounted in close proximity. Up to 15 m range to detect targets from farther away while maintaining detection as close as 150 mm.
Frequency Modulated Continuous Wave (FMCW) for detection of stationary and moving targets
Adjustable sensing field—ignores objects beyond setpoint
Easy setup and configuration of range, sensitivity, and output using the Banner Radar Configuration Software
Sensing functions are immune to wind, fog, steam, and temperature changes and resistant to rain and snow
Compact, rugged IP67 housing withstands harsh environments