80/20 14148 UNIBLOCK WITH SQUARE NUT M4 SLOT 5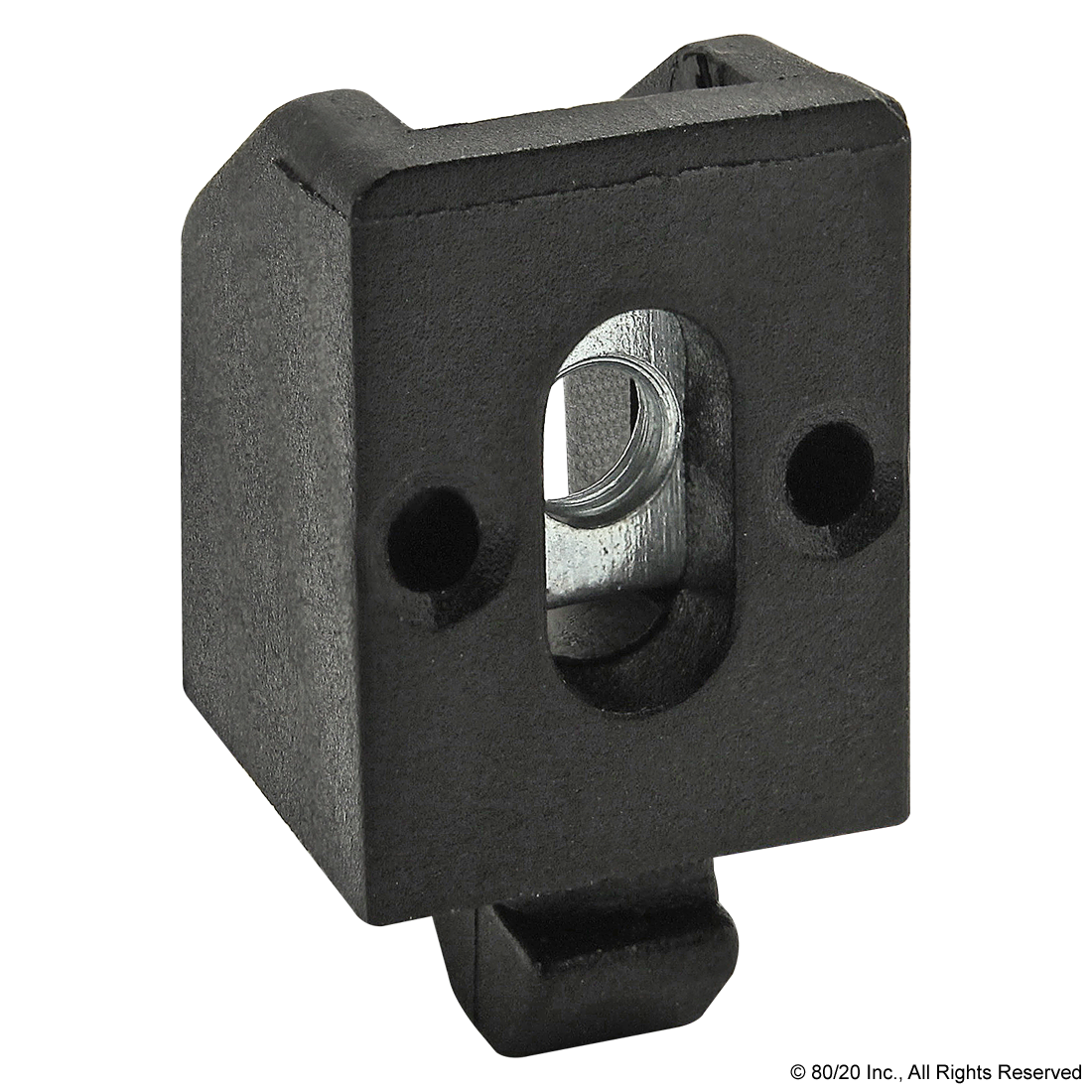 Catalog Number:

14148

Color:

Black

Gross Weight Per Pack:

0.01 lb

Line Drawing Dimensions:

A=15.70mm B=9.40mm C=8.10mm D=14.10mm E=4.50mm F=7.60mm G=12.60mm H=20.75mm J=5.05mm K=M4 X 0.7 L=5.00mm M=9.00mm N=12.60mm

Material:

Nylon

Series:

20 Series

Stock Status:

NONSTOCK

Brand:

80/20

Manufacturer:

80/20 Inc.
The drop-in lite panel mount block is made of nylon and can be used to mount a panel flush with a profile edge or on the profile surface. It has a molded extension that acts as a T-slot stud and drops into the profile, perfect for instances where profile ends are captivated. The block is a cost-effective option that increases stability of the mounted panel while also reducing vibration. The drop-in lite panel mount block is easy to use and simplifies the process of adding or removing plastic panels.