Wiremold® 880W3 Floor Box, Steel, 56/68 cu-in, 3 Gangs, 21 Knockouts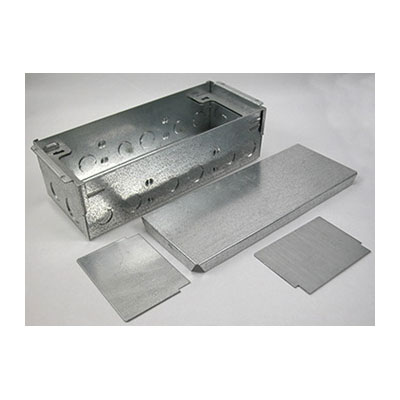 880W Series™ Wood Floor Boxes provides an excellent solution for unique wood floor applications when power and communication services are required in remote locations, as in a large, open space area. This wood floor box series is available in a rectangular design in one, two, or three-gang configurations and can be used in any wood frame construction.
Triple service boxes. Accommodates power, communication and/or audio/video devices which reduces the need for multiple boxes. Fully adjustable box. Fully adjustable both before and after concrete pour. Reduces installation costs. Available in two depths. Economical alternatives when pour depths are limited.
Accommodates power, communication and/or audio video devices which reduces the need for multiple boxes
Fully adjustable box
Fully adjustable both before and after concrete pour
Reduces installation costs
Economical alternatives when pour depths are limited
Assembled construction