SolaHD Islatrol™ Edco IC+ Active Tracking Filter, 2.5 A, 120 VAC, Plastic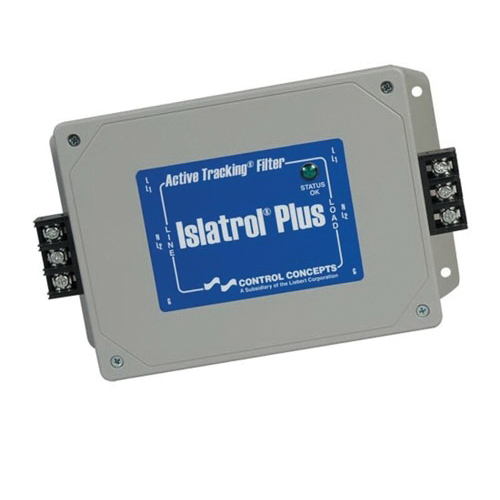 Series connected high frequency noise filter with transient protection. Offers the flexibility of either receptacle/line cord connection or hardwired connection to critical loads (up to 30 Amperes). Applications include industrial or office equipment, computers placed in harsh environments.
The FAS-120AC surge suppressor is designed to protect AC distribution panel circuits or 120V power supplies feeding sensitive electronic equipment.
LED indicator, Thermal fuse, L-G, L-N, & N-G protection, Liquid tight conduit fitting
-40 to 45 deg C operating temperature at full load, derate linearly to 60% at 70 deg C
Typically reduces normal mode transients to +/-2 VAC
High impact plastic case, vacuum impregnated magnetics
Transient protection in all modes line to neutral, line to ground and neutral to ground
1/0.9 normal mode, 302/287 common mode
<0.5 ns Normal mode and <5 ns common mode response time
5.31 in L x 2.12 in W x 0.13 in D mounting flange
NO 6 Screw size
High impact plastic case, vacuum impregnated magnetics
45000 A Surge current capacity
Transient protection in all modes: line to neutral, line to ground and neutral to ground
High Impact Plastic