80/20 2020-145 2 X 2 T-SLOTTED""
2.00" X 2.00" T-Slotted Profile - Eight Open T-Slots #2020
80/20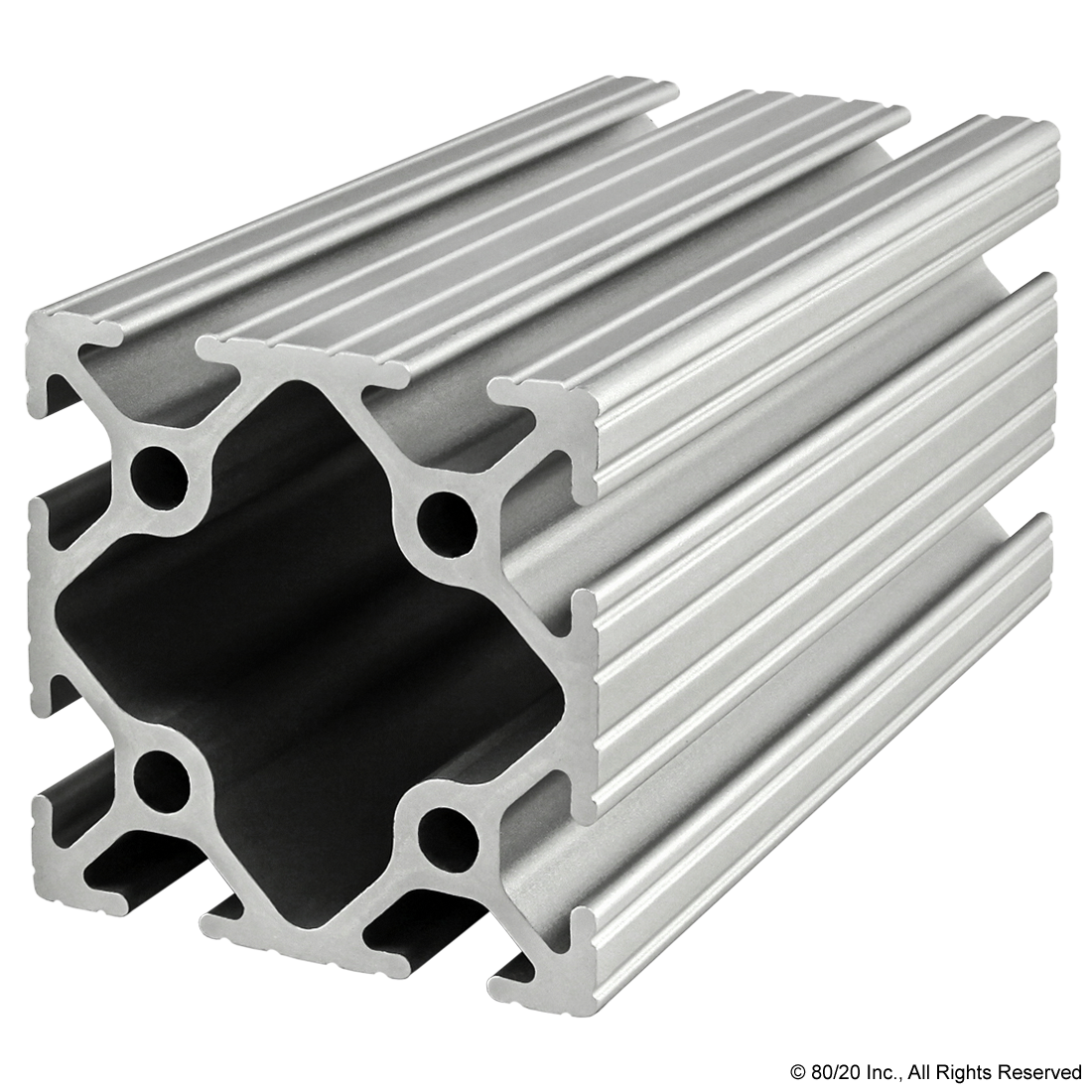 2020 is a 2.00" x 2.00" fractional 10 series square T-slot profile with eight open T-slots, two on each 2.00" face. The profile has align-a-grooves to assist in alignment when connecting profiles. The 2020 profile is compatible with 10 series fasteners and has a center cavity that can be pressurized up to 150 psi. The eight open T-slots, strength, and ability to pressurize this profile make it a great choice for automation applications, machine frames and workstations.