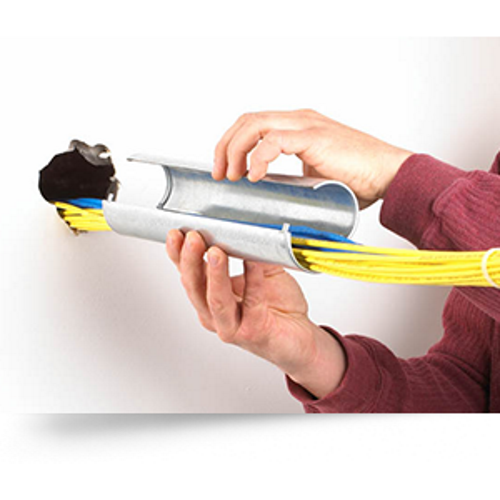 4IN SPLIT FIRESTOP SLEEVE
Common constructions including concrete floors, concrete walls, concrete block walls, and gypsum board/stud wall assemblies up to 10" (250 mm) thick.
Complete kit including wall labels., Offered in three sizes: 1in., 2 in., & 4 in. diam., Sized for assemblies up to 10 in. thick., Oversized escutcheon plates and gaskets available for larger openings.
Split design for use with existing cable
UL tested for larger and irregularly shaped openings
No cutting required, no waste
No support struts and clamps required
Factory supplied intumescent firestop gasket
Sufficient to seal ends to 1 in D
Putty seal impedes the passage of fire, smoke, superheated gases, particulate dust and minimizes noise transmission